biBERK Insurance for Transportation Businesses
Any business that offers transportation services must have transportation business insurance. One of the leading insurers in the business is biBERK, a member of the Berkshire Hathaway Insurance Group.
Founded in 2015, the company has millions of happy customers and over 75 years of experience. In 2020 alone, they paid out $38 billion in claims. biBERK maintains an A++ rating with AM Best, which is impressive for an insurance company.
biBERK Transport Business Insurance
biBERK offers policies for businesses in all 50 states. They provide comprehensive coverage options for businesses that offer transportation services, including:
General Liability
Every transportation company should have general liability insurance. Although not always required by law, this insurance policy will protect against costly claims related to:
Property Damage: If one of your drivers damages another person's property, general liability can cover the cost of repairs or replacement.
Bodily Injury: If a third party is injured on your property, general liability can cover the cost of legal expenses, medical care and damages.
Libel, Slander and Copyright Infringement: If your business causes personal or advertising injury, your general liability policy may cover the cost of medical expenses and lawsuits.
Even if general liability insurance isn't required in your state, it's worth the investment in this policy. It will provide vital coverage that can prevent your business from going bankrupt in case of an accident or injury.
Workers' Compensation
If your business has employees, then you likely need workers' compensation insurance. Most states require this insurance by law. If an employee is injured while on the job, workers' compensation will cover the cost of medical care, lost wages, death benefits, disability benefits and more.
biBERK offers workers' compensation coverage in every state with the exceptions of:
Ohio
North Dakota
Washington
Wyoming
These states require businesses to purchase this coverage from a government entity, so biBERK cannot offer coverage here.
biBERK Commercial Auto
For transportation businesses, commercial auto is a must-have policy. If you have a fleet of vehicles, auto insurance will protect against the cost of damage and injuries in case of an accident.
biBERK's commercial auto policy covers a wide range of vehicles, including:
Box trucks
Flatbed trucks
Delivery/cargo vans
Tow trucks
Dump trucks
Refrigerated trailers
Dry van trailers
More
The commercial auto insurance from biBERK includes the following coverage:
Bodily Injury: If an employee is at-fault for an accident that causes bodily injury or death, commercial auto insurance will provide payment. Coverage may also include legal defense.
Medical Payments/Personal Injury: With this coverage, payment is provided for medical expenses if a passenger or employee is injured while traveling in your vehicle. This coverage kicks in regardless of who is at fault for the accident.
Property Damage: If one of your vehicles is involved in an accident that causes property damage to a third party, this coverage will provide payment. This coverage may also include legal defense expenses.
Uninsured Motorist: If your vehicle is involved in an accident with an uninsured driver or it's a hit-and-run incident, uninsured motorist coverage will cover the cost of damage and repairs.
Collision: With collision coverage, your trailers and vehicles will be protected against the cost of damages if they are in a collision with another vehicle or if it's a single-vehicle accident.
Comprehensive: If a covered vehicle or trailer is damaged by theft, flood, fire, vandalism or some other specified hazard, comprehensive coverage will cover the cost of damages.
Business Owners Policy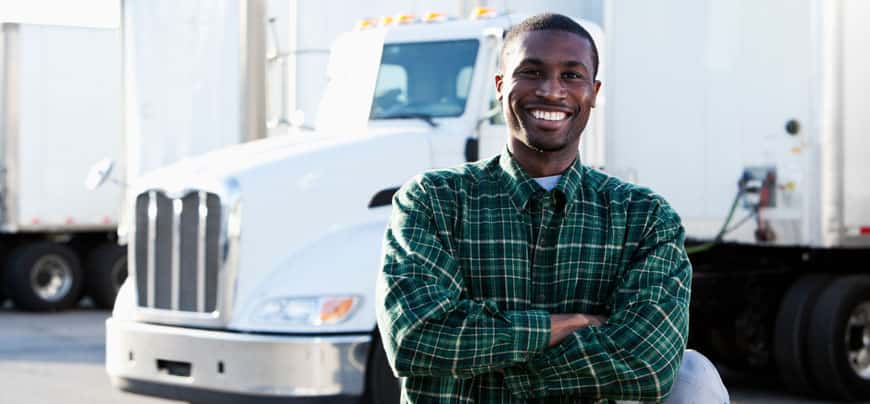 A Business Owners Policy (BOP) helps transportation fleets safeguard their operations and takes the middleman out of the equation. When you secure a policy with biBERK, you:
Eliminate a third-party
Reduce fees
Save up to 20% compared to other insurers
BOP is also called "property and liability insurance," and it combines:
Commercial property insurance
General liability insurance
Other forms of coverage
Customers have the option of adding endorsements to their policy, which will affect their premiums. Endorsements can include specific industry endorsements, risk-specific endorsements or increased coverage limits.
Cyber Insurance
biBERK insurance works to protect your business even when you're not on the road. Cyber insurance is an add-on coverage option that helps customers save up to 20% when compared to a standalone policy.
Transportation companies gather an immense amount of client data, and hackers will target your business to gain access to this valuable information.
Cyber insurance and data breach insurance will cover the cost of:
System-related hacks
Data security breaches
If sensitive information is stolen or fraud occurs, this form of coverage will:
Offer coverage up to your policy's limit
Provide access to informational materials
Credit report monitoring, so you can pinpoint if identity theft occurs
Identity restoration services
Certain services for individuals impacted by the breach
Additionally, coverage may also pay for these costs if a lawsuit is brought against you due to a related, covered event.
Base coverage will provide $50,000 for response and an additional $50,000 for defense liability. Small business owners can add cyber insurance to an existing policy for $85 – $200 for a base plan.
Higher plans will cost more money.
The Underwriting Process
biBERK understands that technology can make the underwriting process quick and simple. Business owners can purchase insurance directly from the company online using a simple three-step process.
All business owners have to do is enter the information about their company, and biBERK's system will generate a premium that they can bind right away.
With biBERK's system, business owners can secure their policies in minutes.