Truck Roadside Assistance Coverage 101
Commercial trucks can break down for a variety of reasons, whether it's a busted tire, an electrical problem or bad brakes. Some issues can be fixed on the side of the road. Others need more serious help…

It is not the same as calling up AAA to come to give you a jump or a tow. That's where commercial truck towing and roadside assistance may come in handy.
But is this coverage worth it? And what exactly does it offer? So let's take a closer look.
Is Truck Road Service Coverage Worth It?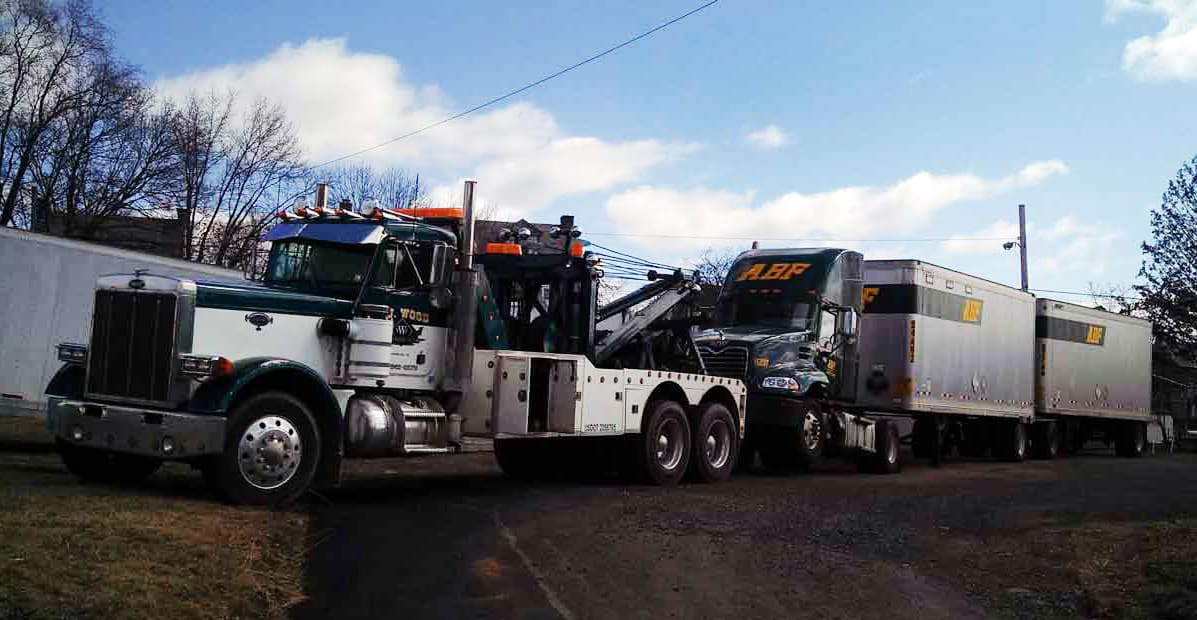 In most cases, truck road service coverage comes in the form of a membership program. You pay a monthly fee, and in return, you get the benefits of having roadside assistance available whenever you need it. The business model is similar to auto insurance.
Most programs will also offer a discount if you pay for a year or multiple months upfront. For example, you may be able to save $200-$300 if you pay for 11-12 months in one lump-sum payment.
While membership programs are the most common, you can also find roadside assistance services that are pay-as-you-need. You only pay for services when you use them – much like you pay a mechanic only when you bring your truck in for repairs.
So (with all of this in mind), is it worth buying road service coverage? The answer depends on your individual circumstance. There are a few things that you need to consider:
How often does your truck need servicing?
What types of problems do you run into most often?
How much do you spend on towing or mobile mechanic services?
Truck maintenance can easily cost $15,000 per year, and tire expenses can add an additional $4,000. Towing a semi-truck can cost hundreds of dollars per incident.
On average, roadside assistance programs cost $300-$400 per year. You can easily spend that on commercial truck towing fees. Road service coverage can also save you valuable time.
In most cases, road service coverage is worth it.
Does AAA Tow Commercial Vehicles?
AAA is arguably the most well-known and popular roadside assistance program. As a trucker, you may assume that their towing services would also include commercial vehicle sand trailers.
Unfortunately, you'd be wrong. AAA's roadside assistance policies do not cover commercial vehicles.
Even individuals who use commercial vehicles for personal use, such as renovating old U-hauls or recreational purposes, cannot get AAA to service or tow their vehicles.
Roadside Assistance for Tractor Trailers
Although AAA does not tow commercial vehicles, some companies do. In fact, there are several companies that offer roadside assistance and towing, including:
Roadside Masters (Overall top recommendation)
Western Truck Insurance Services
National Truck Emergency Road Service
Love's
These programs are comprehensive and include a wide range of services. Best of all, help is available 24/7.
What Does Truck Breakdown Coverage Include?
So, what exactly does a roadside assistance program cover? While exact coverage will vary from one company to the next, many policies will include coverage for:
Towing – tractor and trailer together
Tire replacement
Tire repair and flat tire assistance
Fuel delivery
Mobile mechanic
Water, oil and fluid delivery
Lockout and key replacement
Delivery of replacement parts and batteries
Jump-starts and pull starts
Discounts for hotels
Financing options for expensive repairs
Now, unlike with an insurance policy, your coverage only includes a certain amount of money towards the cost of repairs or service. For example, your coverage may include $100 towards tire repair or mobile mechanic services. In addition, fuel delivery may bring up to 30 gallons of fuel, and towing may be up to 50 miles per incident.
While these programs are convenient and can save you time and money, it's essential to read the fine print. Many things aren't included as part of your coverage. For example, your policy may not cover towing caused by an accident.
Other Roadside Assistance Services
While some companies offer road service programs like the ones listed above, there are also roadside assistance programs that are a pay-as-you-go business model.
These services are also available 24/7, but you don't have to worry about paying for a membership. You don't receive the same perks (you won't get any cash towards your repairs or services), but you will get help from experienced repair technicians.
In many cases, towing and mobile repair services are very affordable.
4 Key Benefits of Road Service Coverage
There are many benefits to investing in road service coverage, including:
24/7 Assistance
Roadside assistance programs offer 24/7 service. Whether it's the middle of the night or you're in the middle of nowhere, you can get the help you need.
Breakdowns can happen anytime, anywhere. Knowing that help is just a phone call away can give you peace of mind.
Time Savings
Roadside assistance can save you a lot of time. Mobile mechanics can help with repairs, and most programs offer tire repair or replacement assistance. Some plans also include the delivery of water, oil, fuel, or other fluids to help you get back on your way.
The quicker you can get back on the road, the faster you can start earning money and providing for your family.
Without road service programs, you may be forced to have your truck towed for repairs or simple fixes that roadside assistance programs cover. Depending on the time of day and where your truck is being repaired, you may have to wait a day or more just to get assistance.
Help with Flats, Dead Batteries and Lockouts
Tires are one of the most common truck repairs, and you may have tire trouble at least once per year. Dead batteries and accidental lockouts are also common, and they can be costly.
No one wants to search for a local locksmith or mobile mechanic in the middle of the night in a strange town. And if you're in a small town, you may not be able to get help with your dead battery or lockout until the morning.
With a roadside assistance program, you have one point of contact for all breakdown issues. Plus, you get 24/7 assistance wherever you are. Truckers are rarely in the same place for long, so having your coverage follow you is convenient.
Affordable
The convenience and perks of road service programs are priceless. But you may be surprised to find that these programs are affordable. Even programs that charge on a pay-per-incidence basis are cost-effective.
The time savings and reduced stress add to the value of these programs.
The Takeaway
Truck roadside assistance coverage can save you time, money and frustration. For example, when your rig breaks down, you don't want to waste time calling around to find a mechanic or tow truck to help. With a road service program, you know exactly who to call for help – no matter where you are or what time of day.
Having that confidence that you will be taken care of in the event of a breakdown is a huge relief when you are thousands of miles away from your normal service center. For fair pricing, we think this is a policy all owner-operators should have