What Is the Average Cost for Hot Shot Insurance?
If you're entering the hot shot field, you're going to need insurance – and a lot of it.
Hot shot trucking is a specialized field with higher risks than other sectors of the transportation industry. Shippers and brokers often have stringent insurance requirements for coverage a hot shot business.
But how much will this coverage cost?
What is Hot Shot Trucking?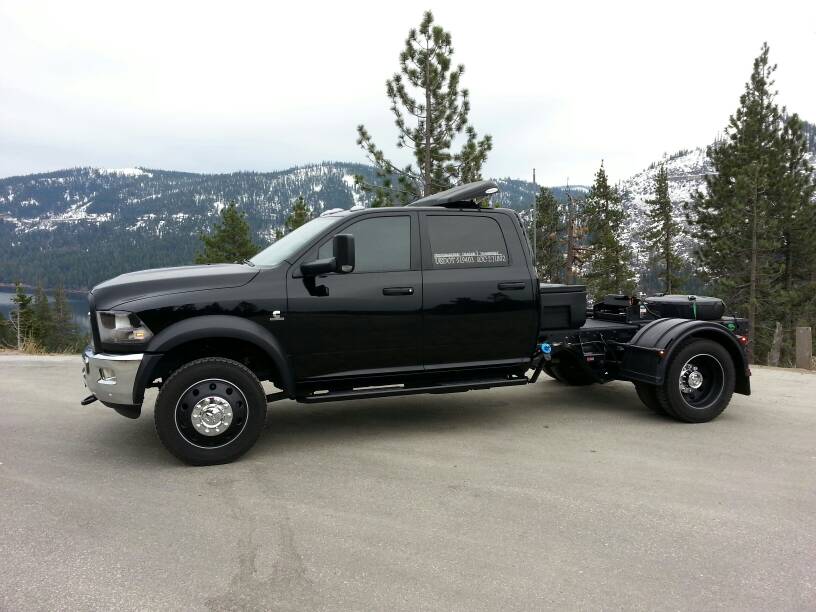 Hot shot trucking is a sector of the trucking industry that focuses on expedited delivery. Freight is typically hauled for individual customers. The expedited nature of the job helps ensure that deliveries reach their destination on time and prevents the disruption of services or operations.
Hot Shot Insurance Requirements
Commercial auto insurance is a legal requirement, and for hot shot trucking, the coverage requirements are even greater. Clients and freight brokers will have specific limits that your hot shot trucking business must meet.
In order to secure coverage and meet client requirements, you should have:
Cargo: A minimum of $100,000 in cargo coverage. This insurance covers the commodities and freight that you haul. The FMCSA will require at least $5,000 in cargo coverage, but shippers and brokers will want to see more coverage. You may also be required to have special endorsements if you will be hauling hazardous materials or oil.
Liability: A minimum of $1 million in liability coverage. The FMCSA will require $750,000 in liability coverage, but shippers and brokers will require more coverage for hot shot trucking.
Physical Damage: Covers damage to your truck. This coverage includes collision (protects from collisions on the road) and comprehensive (protects from fire, flooding, theft, etc.) insurance.
Bobtail Insurance: If you're driving a large rig, this coverage will fill the gaps in your regular liability policy.
Additional coverage will also be included in a well-rounded hot shot trucking insurance policy, such as:
Downtime: Provides daily compensation in the event that your truck is damaged in an accident.
Loan or Lease Gap: Will pay off your loan if you owe more than your truck is worth.
Loss Mitigation: Also known as sue and labor, this coverage will cover necessary costs to prevent further cargo damage.
Medical Payments: Will cover the cost of medical care if you are injured in an accident and require treatment.
Family Emergency Expenses: Will cover the cost of your family's travel expenses if you are injured far from home.
Towing and Storage: Covers the cost of towing and storing your damaged equipment.
Debris Removal: Covers the cost of removing debris after an accident.
Earned Freight: Provides coverage if you deliver goods but are not paid or are only partially paid for the delivery because the cargo is damaged.
Requirements for Obtaining Insurance
In order to obtain an insurance policy, you may have to meet certain requirements, such as:
An MC number if you want to cross state lines. The minimum required coverage will depend on your state.
BOC-3 and MCS-150 filings will be required.
An International Registration Plan (IRP) for your truck and a Permanent Trailer Identification (PTI) for your trailer.
A Commercial Driver's License (CDL). Many states will require policyholders to have a valid CDL. This is to your benefit, as having a CDL will lower your insurance rates.
Insurers will have different requirements, so keep this in mind when shopping around for coverage. Avoid carriers that suggest any type of temporary coverage if you are running hotshot as a fulltime job.
How Much Does Hot Shot Trucking Insurance Cost?
Insurance isn't a matter of compromise. You need the right type of coverage and the right minimum coverage levels. Shippers and brokers won't release loads if you don't have adequate insurance coverage.
These higher coverage requirements will also come at a higher cost. Insurance premium costs can vary significantly, from as low as $6,000 per year to $19,000 per year. However, most policies will be in the $12,000-$14,000/year range.
Before you secure a policy and start making monthly payments, you will need a 25% down payment. Expect to put down around $3,000. Monthly payments will be around $1,000 a month, but you may wind up paying more if you don't shop around and compare quotes.
The cost of your hot shot trucking insurance will depend on a number of factors, including:
Your experience
The class of truck you're driving
The types of coverage you need
Policy deductibles and limits
Your personal credit
Lowering the Cost of Your Hot Shot Insurance
There is no way around it – you need insurance coverage, and you need the right amount of coverage. Hot shot insurance is expensive, but there are ways to lower your costs.
Compare quotes and speak with multiple agents until you find a policy that fits your budget and needs.
Increase your deductible if you have enough cash reserves. Only go this route if you're confident you can cover the cost of the higher deductible.
Get only the coverage you need – nothing more, nothing less.
Inquire about discounts and how to take advantage of them.
Pay your entire policy in full. If you have the cash on hand, you can save money if you pay your annual premium upfront.
The cost of hot shot insurance varies greatly depending on the insurer, your needs and your coverage types.
It's important to shop around, compare rates and find a policy that meets your budget and needs. But most importantly, you must ensure that you have the right level of coverage. If you do not meet shipper and broker minimum requirements, you will have a hard time securing loads and succeeding with your hot shot trucking business.