Amazon Relay Insurance Requirements For Owner Operators & Truckers
Amazon Relay makes it easy for trucking companies and owner operators to find, book and transport loads for Amazon. The suite of tools allows you to access the Relay Load Board, accept loads, assign drivers to loads, track your performance and view payment information. The Relay app helps drivers view and manage their loads, report delays and use navigation tools.
All Relay partners must use Amazon Relay products when hauling loads for the company. This is just one of the many requirements carriers and owner operators have to meet to start hauling loads for Amazon.
If you're thinking of becoming an Amazon owner operator or Relay carrier, it's important to understand the requirements and the type of insurance you'll need to get started.
How To Become A Carrier For Amazon Relay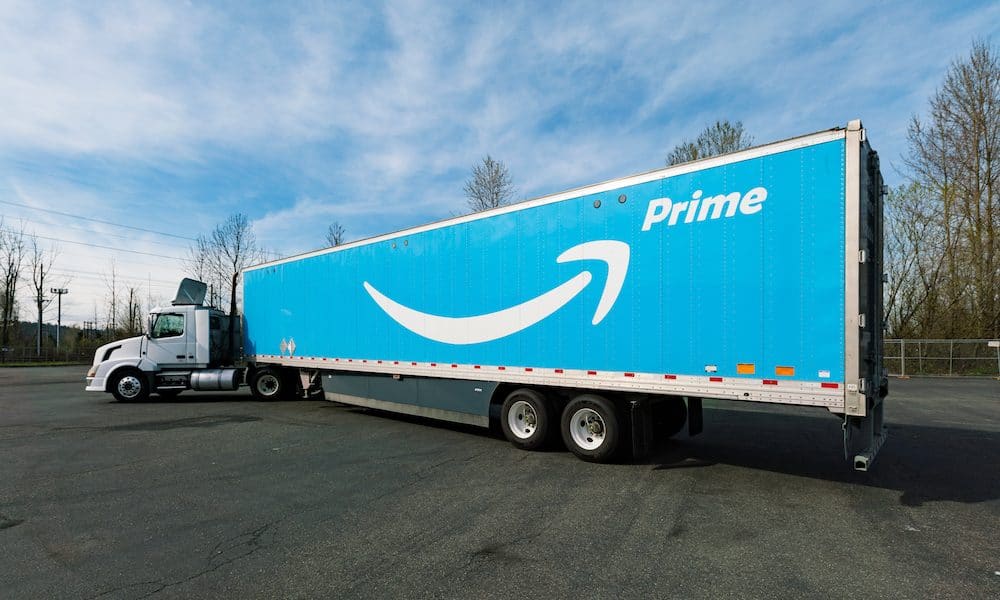 If you want to get involved with freight hauling & trucking contracts with Amazon, you'll need to meet several requirements, including having:
An active DOT number and interstate authority
A valid MC number
A Federal Motor Carrier Safety Administration safety rating of "Not Rated," "None," or "Satisfactory"
Carrier status that's Authorized for Property and for Hire
Adequate insurance coverage (more on that below)
Amazon will make sure that you're in compliance with these rules. They use third-party compliance monitoring, and they have their own compliance teams.
Additionally, Amazon also requires carriers to perform at the highest level of safety and efficiency. This means:
Complying with DOT, safety and insurance requirements
Making deliveries on time
Ensuring that all deliveries are made using Amazon Relay technology
Amazon provides more detailed information about performance expectations in their Carrier Terms of Service during the onboard process.
How Long Does It Take to Start Hauling Loads?
After receiving your application, Amazon will give you a decision within 2-4 business days. Delays are usually due to insurance validation issues.
Once you are approved, you can start booking loads from the load board right away. The load board makes it easy to find loads that meet your specifications. Instant booking gets you right back on the road.
Amazon Prime Truck Driver Insurance Requirements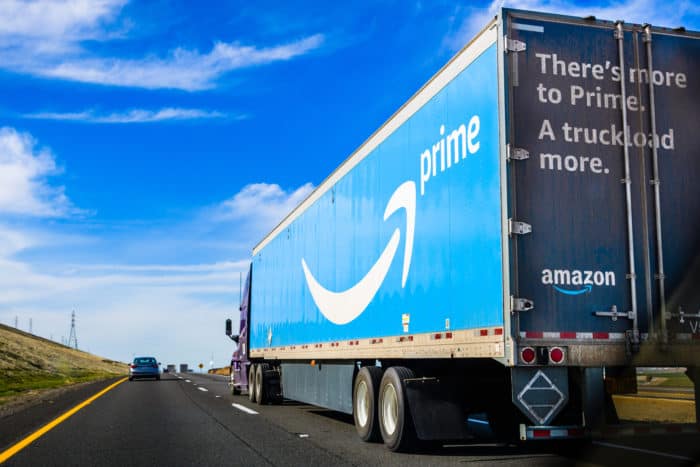 Trucking companies that want to join the Amazon Relay program have to meet several requirements. Adequate insurance is one of the main requirements for Amazon Prime owner operators. If you don't have enough insurance and the right types of coverage, your application will be denied.
Amazon's insurance requirements aren't very different from other businesses that offer on-demand transportation services, like truckers and couriers.
The company's basic insurance requirements for Relay partners include:
General Liability
A general liability policy will typically cover bodily injury and property damage caused by your products or services.
Amazon requires the following minimums for general liability:
$2 million in the aggregate
$1 million minimum per occurrence
Commercial Auto Insurance
If you're using a truck or van for commercial purposes, then you must have commercial auto insurance. This covers damages or injuries caused by accidents. Insurers offer a wide range of coverage options for these policies, but Amazon requires the following:
$1 million minimum liability per occurrence
$50,000 for trailer replacement coverage
Cargo Liability
A cargo liability policy protects carriers against liability for damage or loss of goods while in transit.
Amazon requires the following for cargo liability:
A minimum of $100,000 in coverage
Worker's Compensation
Every state, with the exception of Texas, requires worker's compensation insurance if you have employees.
Amazon requires Relay partners to have this coverage in all locations in which they operate.
Employer Liability
An employer liability insurance policy protects against employee claims of wrongful termination, discrimination, harassment and other employment-related issues.
Amazon requires the following:
$100,000 minimum per occurrence
What are the Benefits of Partnering with Amazon?
To work with Amazon and haul their loads, you need to meet their requirements. This makes some carriers and owner operators question whether it's worth it to partner with Amazon.
There are many advantages to joining Amazon Relay.
#1 – Quick and Easy Access to Loads
Amazon is one of the biggest retailers in the world. There's no shortage of loads, which means there's no shortage of work.
As an Amazon partner, you'll enjoy high growth potential. Each day, you'll have access to thousands of full truck loads.
Loads are easy to find and accept using their load board. Listings are transparent, all-in pricing is listed, and you can book instantly.
#2 – No Hoops to Jump Through to Get Paid
When you partner with Amazon, you don't have to jump through hoops to get paid. Invoices are generated automatically using Amazon Relay technology.
You also get real-time access to your invoice history, which ensures transparency and eliminates the need to manually look through past invoices.
#3- Use Advanced Technology
Amazon Relay offers a suite of technology tools that make it easy to operate more efficiently and with safety in mind.
#4- Short-Term Contracts
Carriers enjoy the benefit of being able to schedule out the entire weeks' worth of work for drivers. Locking in short-term contracts means that you secure guaranteed revenue. You can even book multi-week or single week contracts in advance.
#5 – Maximize Your Time
Let Relay know when and where your trucks are available, and it will automatically book loads that match your criteria. This reduces down time and empty miles, so you can grow your business.
#6 – Intuitive App for Drivers
Drivers can use the Amazon Relay app to work more efficiently. The app makes it easy to check in, schedule and provide updates in real-time.
Drivers get notified of new work assignments and cancellations in real-time. The app also allows for automatic check-ins and check-outs at facilities, reducing idle time in the yards and at the gates.
Plus, drivers also get access to truck-friendly navigation that directs them safely to the yard gates and using commercial-friendly routes. Amazon's navigation tool even takes into account weight limits, bridge heights and other restrictions that may otherwise delay transport.
The bottom line? Partnering with Amazon is one way to ensure that your fleet is always working. The load board is always filled with jobs. As long as you continue to meet Amazon's requirements – and that includes their insurance requirements – you can continue growing your trucking business.
How to Get the Insurance Coverage You Need for Amazon Loads
If you want to haul loads for Amazon, you must have the right insurance coverage before you apply. An experienced and qualified insurance agent can help ensure that your insurance meets all of Amazon's standards.
An agent can also help you find other coverage options that you may be lacking and could put your business at risk.
Get started with a free quote and to compare your coverage options today.