The Hartford Commercial Trucking Insurance
The Hartford was founded in 1810 and today, remains a leader in the insurance industry. Headquartered in Hartford, Connecticut, the company helps customers find comprehensive trucking insurance to cover the needs of fleet owners and owner operators.
The Hartford sells insurance products primarily through an extensive network of independent brokers and agents. Currently, the company serves more than one million small businesses.
The Hartford Commercial Insurance Coverage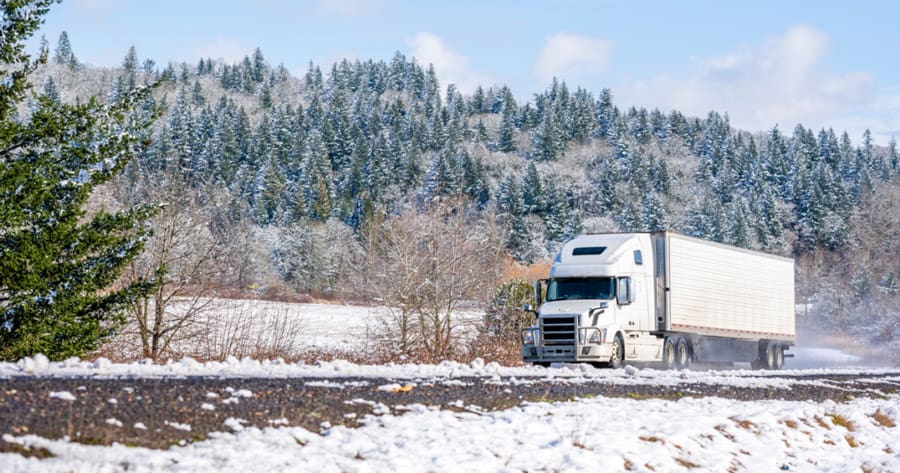 Commercial auto insurance coverage helps cover the cost of damages and medical bills in case of an accident while on the job.
Businesses in the transportation industry face unique risks. The Hartford provides customized policies to help meet the individual needs of businesses, with coverages like:
Downtime loss
Rental reimbursement
Towing
They also provide additional protection for businesses at no additional cost, including:
Coverage for loaned or leased vehicles
Coverage for electronics
Businesses with natural gas or hybrid vehicles can also receive a discount.
Other advantages of coverage from The Hartford include:
Glass repair deductible waiver: If a covered vehicle needs glass repair, the company will waive the physical damage deductible.
Waiver of subrogation: If an accident is caused by a third party, the company will help cover the loss, pay the insured in accordance with the terms of the endorsement and will waive its right to pursue a claim against the third party.
Along with customized coverage, The Hartford also provides additional services to help businesses reduce their risks.
Risk Management
The Hartford's risk engineering team educates fleet owners on how to improve their safety and reduce the risk of accidents. The team may provide:
A detailed analysis of company driver safety records
Strategy recommendations to help prevent accidents
A review of the root causes of accidents
Recommendations for safety programs
Information on the techniques for 3-D Driving: Drive Decisively. Drive Defensively. Drive Dependably.
Specialized and Heavy Truck Insurance
The Hartford's specialized truck insurance is designed for distributors, repairers and installers of trucks, equipment and trailers. The company recommends a wide range of coverages to meet the needs of transportation businesses, including:
General Liability (Lead Line)
General liability helps cover:
Property damage
Accidents related to running a trucking business
Assets if the company is sued for personal injury, negligence, errors, omissions, slander, misrepresentation in advertising and more
Employees (as defined by the policy)
Commercial Auto
With commercial auto coverage, truck distribution, installation and repair companies can protect the vehicles they rent, own, lease or borrow.
Specialized services are available, including programs to improve driver safety. Additional coverage is available at no extra cost, including electronics and lease and loan gaps.
Property Coverage
The foundation of The Hartford's Specialized Truck Equipment Insurance Program. Property coverage helps businesses protect the property they own or lease, including inventory, equipment, tools, furniture and more. Coverage can be customized to meet your needs, including protection for:
Vehicles that are up for sale
Customer vehicles that are damaged on-site
Just about any vehicle on an insured company's property
Workers' Compensation
The Hartford's XactPAY allows businesses to make pay-as-you-go premium payments for workers' compensation based on monthly payroll figures. This helps businesses better manage their cash flow and minimizes audit adjustments.
Umbrella and Excess Liability
Provides specialized trucking businesses with extended coverage to deal with significant liability claims that exceed standard policy limits.
Additional Coverage Options
Along with the recommended standard coverage, The Hartford also offers additional coverage options, such as:
Dealer Plates Coverage: Covers a vehicle if an accident occurs during pickup or delivery while dealer plates are still on the vehicle.
Business Income Coverage: Covers lost income if the business is unable to operate because of a covered loss.
Newly Acquired Property: Helps cover property that's newly acquired (limits apply).
Property in Transit: Helps protect company equipment if damaged during shipment.
OPUS: Helps cover lost income if the business is unable to operate due to interruption in utility services.
Cyber Security: Helps protect against third-party liability first party risks related to network security breaches and data privacy issues.
Loss-of-Use Coverage: Helps protect the business if it is unable to install equipment due to damage.
Accounts Receivable: Helps cover the cost of recovering or reconstructing accounts records that are damaged or lost due to a covered event.
Management Liability Coverage: Helps protect against management liability risks, such as fiduciary coverage, crime coverage, D&O and EPL.
The Hartford Claims Reporting
To make a commercial auto insurance claim with The Hartford, you have two options:
Agents are available 24/7 to assist with the claims process.