Car Hauler (Auto Transport) Insurance Coverage Guide
In 2019, companies in the car hauling industry brought in $12 billion. That's up from $594 million in 2014. With demand for auto transport on the rise, many truckers are hoping to get a slice of the pie. But if you want to haul vehicles, you will need to have the right type of insurance.
Auto haulers insurance will provide you with the coverage you need to protect your business while meeting legal and contractual requirements.
What type(s) of car hauler insurance coverage do you need and how much?
Do You Really Need Special Coverage as a Hauler?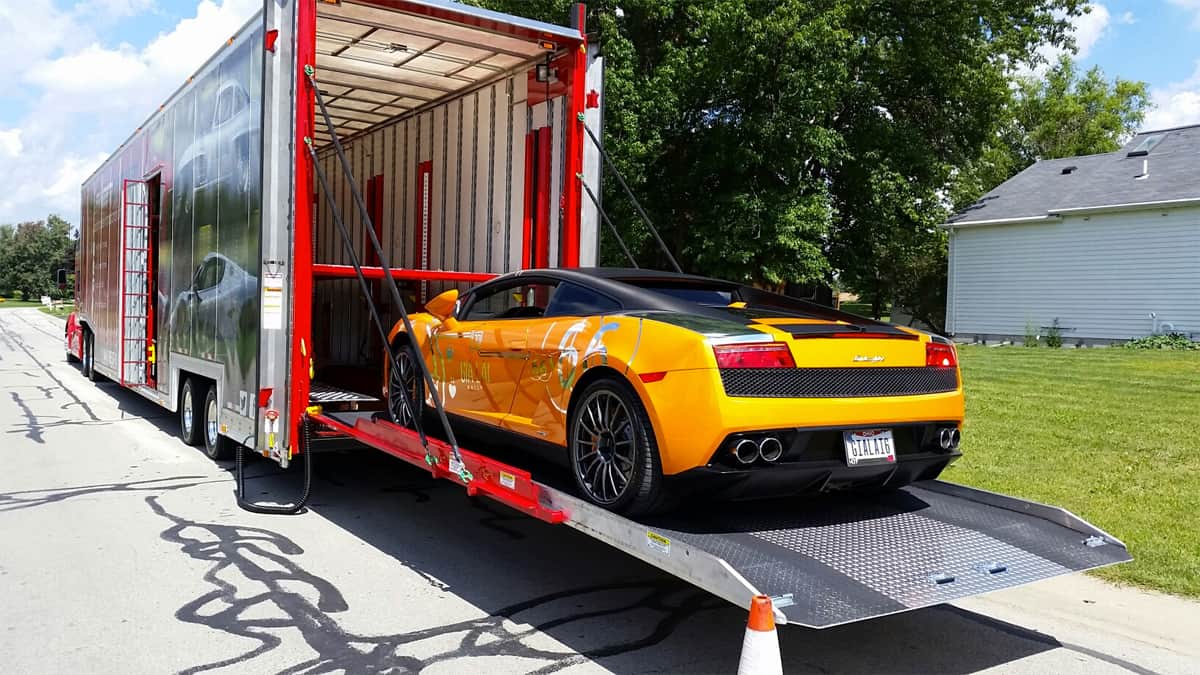 If you are hauling vehicles, you may be questioning why you would need additional or specialized coverage. Won't your regular insurance policy cover you? Not necessarily.
Personal auto insurance likely won't cover commercial activities like car hauling. Even if you have a commercial auto policy, you may not have enough or the right type of coverage to ensure that you're completely protected.
Without car hauler insurance, you may be on the hook for damages.
If you're serious about hauling vehicles as a business, you will need a commercial policy with high coverage limits for liability.
Car Hauler Insurance Requirements
The requirements for car hauler insurance will depend on local laws and/or bid and contract requirements. Small car haulers generally require at least $100,000 in coverage just to bid on a job. Large haulers will need more coverage – in the $200,000 to $500,000 range to start.
A wide variety of coverage options are available, depending on the insurer, but the most important coverages for car haulers include:
Liability
One coverage that is required in all 50 states is auto liability. It doesn't matter whether you're using a personally or commercially titled vehicle, you will still need liability coverage. However, the amount of coverage you purchase is up to you – as long as you meet the state's minimum requirements.
With that said, if you're hauling cars, you will want to go above just the minimum limits when it comes to liability.
It's especially important to get more coverage when vehicles are used commercially, as business auto policies generally pay a disproportionate number of liability claims.
FMCSA requires professional car haulers to have at least $1 million in liability coverage.
Commercial grade liability is a must for professional car haulers.
One minor slip-up can have expensive consequences if you don't have the right insurance. If a customer or third party brings a lawsuit against your company for property damage or an injury, your liability coverage would help cover the cost of legal proceedings.
Collision/Comprehensive
The value of your vehicles and trailers is significant, so it's important to have adequate collision and comprehensive coverage. If your own vehicles are damaged, collision and comprehensive will have you covered.
It's important to remember that liability won't cover your car hauler. It really only covers damages to other vehicles and property. Collision and comprehensive will provide the vital coverage you need to protect your car hauler.
Keep in mind that the insurer will pay no more than the car's cash value minus your deductible, so choose an appropriate level of coverage.
Cargo Coverage
When it comes to insurance, cargo coverage is another non-negotiable item. When you're hauling vehicles down a highway in an open-air trailer, the vehicles are at risk of damage from flying objects, weather, and even leaking fluids from the vehicles above. It's not uncommon for transported vehicles to suffer minor dents and scratches.
Without cargo insurance in your car hauler insurance policy, you may have to pay for these repairs out of your own pocket.
Even if you're only hauling a few vehicles at a time, the value of your cargo could easily be $100,000 or more. Having to pay for damages out of pocket could potentially bankrupt you.
Cargo coverage will pay for damage to the vehicles that you are hauling while in transit or during storage.
Plan to purchase at least $100,000 in cargo insurance coverage.
On-Hook
If you are towing a vehicle, you will need on-hook coverage. On-hook will cover damages to vehicles that you are towing caused by collision, vandalism, theft, fire or explosion.
Aim for a minimum of $100,000 in coverage. Some insurers offer up to $1 million in on-hook coverage.
Garage and Operations
If you have to store any of the vehicles that you haul, garage and operations will cover any damages that may occur during transport or storage.
How Much Does Car Haulers Insurance Cost?
One of the biggest concerns when purchasing car hauler insurance is the cost. Because of the liability concerns and higher risk of damage while hauling expensive vehicles, the cost of car hauler insurance is high. Costs can be as high as $1,400 per month or more, depending on your coverage requirements.
There are several factors that will play a role in the cost of your insurance premium, such as:
The nature of the business
The size and type of car hauler
The types of vehicles that you will be transporting
Whether you're hauling in-state or across state lines
Your location
The number of vehicles you will be transporting regularly
Your driving record may also have an impact on your premiums. If you have a clean driving record, you will likely pay a lower premium than someone with tickets and accidents on their records. This is because you will be viewed as a higher risk driver.
Some car haulers will choose a higher deductible to save money on their monthly premiums. This can be an effective way to reduce your insurance costs, but it's important to make sure that you will be able to afford the deductible.
If something happens and you need to file a claim, you will have to pay for your deductible out of pocket. Make sure that have enough cash in the bank to cover your deductible if you should need to file a claim.
It's important to remember that while car hauler insurance can be costly, it's one of the most important investments you can make in your business. Without the appropriate coverage, you risk having to pay for damages out of your own pocket, which can easily bankrupt your business.
Finding the Right Auto Hauler Insurance Coverage
When purchasing auto hauler insurance, you want to ensure that you get the best coverage at the best price. Chances are, you won't achieve this by simply choosing the first insurer you come across.
Like with your personal auto insurance, it's important to compare quotes and to compare often. This way, you can always ensure that you're getting the best price without having to sacrifice on coverage. If another insurance company gives you a better quote than your current provider, make the switch. Your current provider may even be willing to give you a comparable rate to keep you around.
If you're hauling vehicles, you need the right type of insurance coverage and the right amount to ensure that your vehicles and your finances are protected. As your coverage needs change, it's important to adjust your policy accordingly and as quickly as possible to ensure that you are fully protected.
Don't forget to shop around and shop often to get the best price on the best possible coverage for your car hauling operation.