DriveAway Insurance Coverage
Insurance can be complicated if you work in the trucking industry, especially if you work as an owner-operator. If you're working as a drive away contractor driver, your insurance coverage needs are even more complicated and greater than a trucker who hauls standard goods.
Those who work as owner-operators in this line of work need adequate driveaway insurance to cover their risks.
So, what exactly is a drive away driver, what does insurance cover, and how much does it cost?
What is a Drive Away Driver?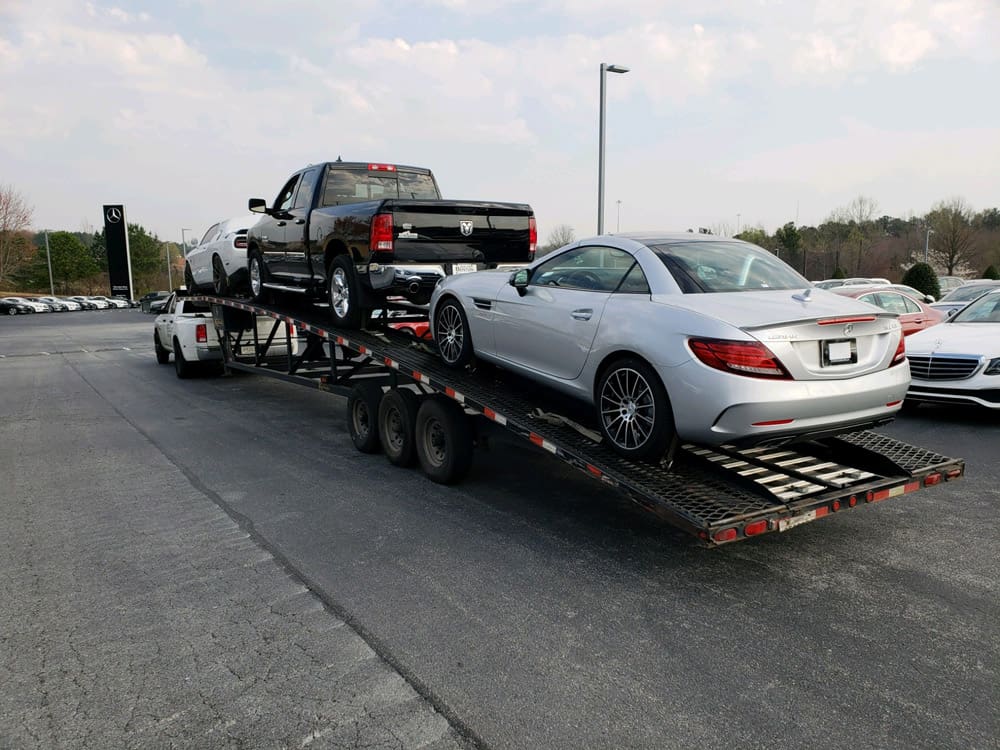 A drive away driver is a professional driver who transports cars, trucks, RVs, trailers and expensive vehicles from point A to point B.
Drive away drivers may transport:
Vehicles
Trucks
Cab and chassis
Tractors
RVs
Utility trucks
Emergency vehicles
Trailers
Some drivers may also work in the business of repossessing vehicles, where vehicles are transported back to the dealership or respective company.
Businesses take advantage of drive away drivers because it's typically less costly than transporting goods via a trailer or freight hauler. Delivery times are also faster because the driver won't have to make stops to deliver other customers' freight.
The vehicle gets where it needs to go much faster than other transportation methods.
Drive away drivers may transport vehicles between dealerships, or they may also do repos. In addition, some driveaway businesses move heavy machinery that's road legal. For this type of hauling, drivers must have a CDL.
In most cases, drive away drivers will need a CDL, but there are some jobs in this industry that don't require a commercial driver's license.
Many drive away drivers work full-time for transportation companies, but you can also find owner-operators offering this service. Owner-operators who offer driveaway services must have adequate insurance coverage to operate legally. Having enough insurance will reduce the risk of financial ruin if you get into an accident that causes injuries or damage.
What Does Drive Away Contractors Insurance Cover?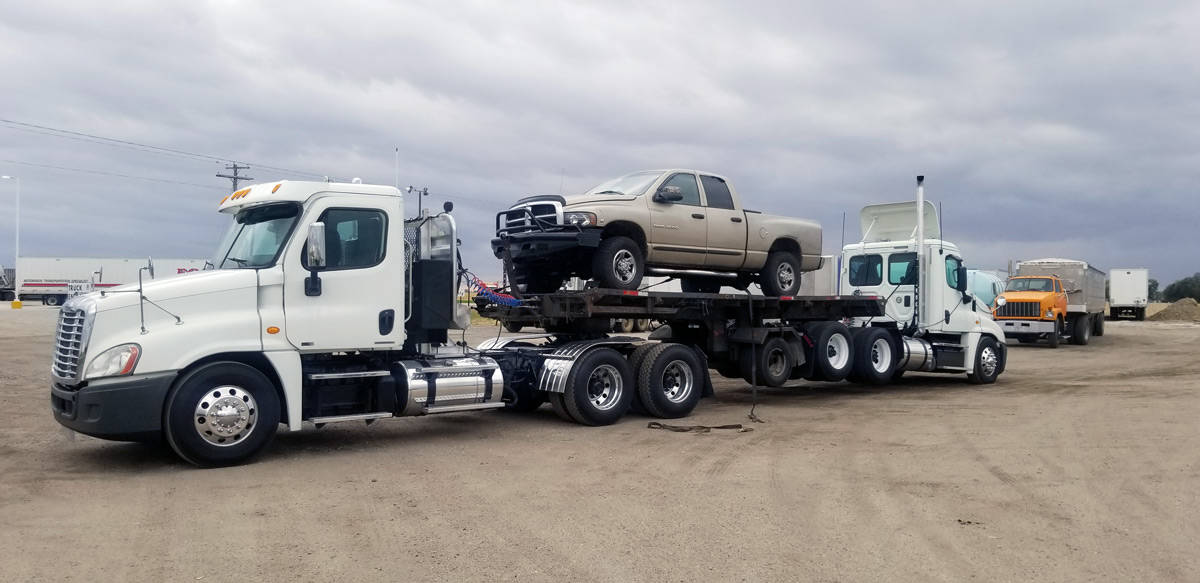 Drive away contractors insurance will vary from one insurance company to the next. However, there are some basic coverages that most companies will offer. These include:
Primary Liability
In order to get your Motor Carrier (MC) number, you'll need primary liability coverage. Primary liability will provide coverage if you're at-fault for an accident that causes damage.
For drive away trucking, the FMCSA requires a minimum of $750,000 in coverage. Your policy's limit must be at least this amount in order to operate as a drive away driver legally.
Cargo Insurance
Drive away drivers haul expensive vehicles. For this reason, it's crucial to have an adequate amount of cargo insurance. Cargo insurance will cover any vehicles that you're hauling. Some drive away companies will offer this coverage through their lease agreements, but this isn't always the case.
It's important to ensure that you have enough cargo insurance to cover your risks.
Loading and Unloading Coverage
There is always the risk of damage or other issues when loading or unloading your cargo. Loading and unloading coverage can help cover the cost of these damages.
Earned Freight
The transportation industry can be unpredictable. If there's some sort of miscommunication or an accident that prevents your shipment from being delivered on time, this coverage will pay you for any lost income.
Debris Removal
If you're in an accident, debris removal coverage will cover the cost of picking up and cleaning up the cargo.
Combined Deductible
With a combined deductible, you can merge all of your coverages so that you only have to pay one deductible.
How Much is Drive Away Insurance?
The cost of drive away insurance will depend on a number of factors, including:
Your location
Your experience
Your radius of operation
Your deductible
Your policy limit
For truckers with their own authority, insurance can range from $9,000-$12,000 or more if you're working jobs that require a CDL.
If you simply plan to drive vehicles from Point A to Point B, the costs can be significantly lower because you're not operating a big rig.
Get the Right Drive Away Policy For Less
If you're working as a drive away driver or aspire to work in this field, it's important to understand the insurance requirements and your options for coverage. Yes, this insurance comes at an expense, but it's a necessary one to protect against risks and the financial future of your business.