Reefer Trucking Insurance & Refrigerated Breakdown Coverage
Reefer trucking comes with its own risks and hazards. Refrigerated cargo must be transported with the greatest of care and in many cases, meet FDA guidelines to ensure safety. The risk of loss or spoilage is greater because refrigeration equipment can fail or malfunction at any time.
Having the right reefer trucking insurance can help protect against these risks and keep your business up and running. It's important to understand why you need insurance, what's covered in a typical policy and how much you can expect to spend on your insurance.
The Risks of Driving a Refrigerated Truck
Refrigerated truck drivers face the same risks that other commercial truckers face, but there's an additional element of risk due to the fragile nature of refrigerated cargo.
If a driver breaks down mid-route or gets into an accident, there's a very high chance that the cargo will spoil. Spoilage results in losses for all parties, but insurance can help mitigate these risks by offering valuable protection against:
Spoilage
Property damage
Physical injuries
Lost income
Additional coverages may also be available to help protect against specific losses that may be unique to your industry.
Without the proper refrigerated trucking insurance and reefer breakdown coverage, you may be liable for damages, repairs and the cost of spoiled cargo. Let's take a closer look at what a typical refrigerated truck insurance policy should cover.
What is Reefer Breakdown Coverage?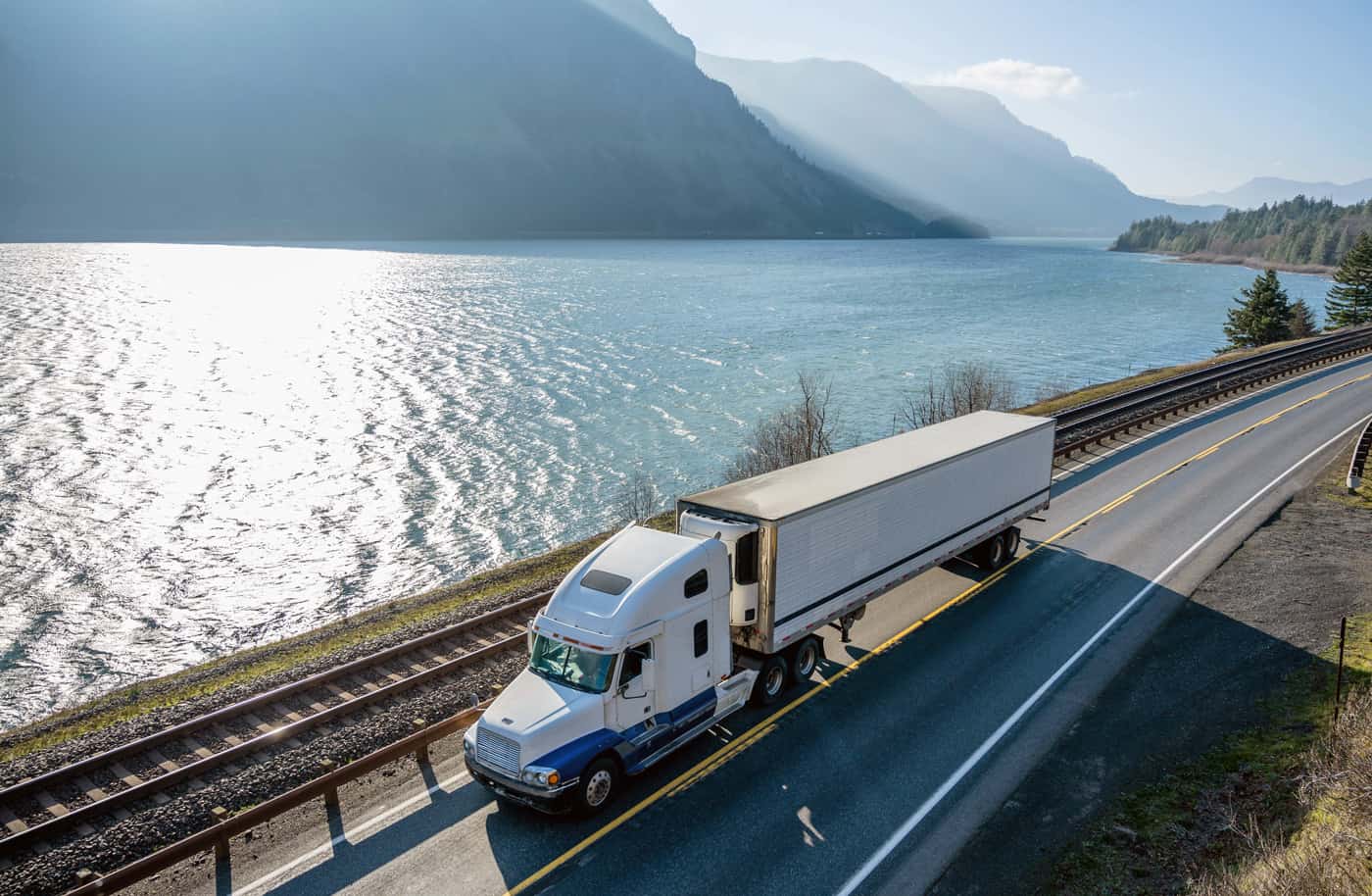 Even with careful maintenance and care, equipment can fail. For refrigerated motor carriers, these events can be financially devastating.
Reefer breakdown coverage protects against spoilage caused by an equipment or mechanical failure or accident. This coverage is required for most shippers or brokers, and it must adhere to FDA regulations. It also provides motor carriers with protection should equipment fail or an accident occurs.
Refrigerated Trucking Insurance Coverage
A typical refrigerated trucking insurance policy may include the following coverages:
Reefer Breakdown Coverage
As you now know, reefer breakdown provides coverage if cargo is spoiled due to a mechanical or equipment failure or accident.
Collision and Comprehensive
A typical refrigerated truck insurance policy will include collision and comprehensive coverage, which will protect your tractor, refrigerated unit and trailer against:
Collision
Theft
Fire
Vandalism
Other covered perils
Collision and comprehensive is an important basic coverage that all refrigerated trucks should have.
Loading and Unloading
Accidents can happen when loading or unloading refrigerated cargo. With loading and unloading coverage, the commodities that you're hauling are protected during the loading and unloading process.
Broadened Pollution
With this coverage, you're protected against the discharge of pollutants that are in or are being transported by a covered vehicle.
Debris Removal
If a covered loss occurs, debris removal coverage will cover reasonable and necessary costs for removing debris.
Sue and Labor
Sue and labor coverage is sometimes called loss mitigation insurance. It covers costs associated with preventing further loss to your damaged cargo.
Earned Freight
If a load can't be delivered because of a covered loss, earned freight coverage will replace the lost income from the load.
Towing and Storage
If equipment is damaged in a covered loss, this coverage will help cover towing and storage costs.
Reefer Insurance Requirements
Shippers and brokers may have their own requirements for reefer breakdown and insurance. These requirements must be met in order to do business with most shippers and brokers in the industry.
But even if your policy meets their requirements, there will likely be exclusions. It's important to understand which goods are excluded from your coverage. For example, it's common for insurers not to cover shellfish or other types of seafood. Other typical exclusions include:
Frozen foods
Tobacco products
Meat
Pharmaceuticals
Driver negligence and delay may also be excluded from coverage.
How Much is Reefer Insurance?
Reefer insurance costs will vary depending on your coverage options and policy limits.
If you're hauling seafood or meats, you'll pay higher premiums than if you haul fruits and vegetables.
However, reefer insurance can cost:
$400 to $800+ a month
Less than $400 if you don't haul refrigerated goods daily
If you have multiple trucks in your fleet, you can often put them all into one policy where you have higher coverage and lower premium costs. You'll often need to provide a down payment on your plan and pay the remainder of the premium in installments.
Working with a broker or getting multiple quotes at once is the best way for you to find an insurance company that fits into your budget.
Pricing Isn't Everything
Trucking companies have to maintain profit margins and positive cash flow. However, the one area where you'll want to avoid going the cheap route or trying to cut costs on is your insurance. Instead of focusing solely on the cost of insurance, look at the:
Customer service and claims process
Overall coverage provided
Reputation
While the policy's price is always going to be important, it's better to have peace of mind that if something does happen and you need to file a claim, it won't be a major hassle.
Reducing Your Reefer Truck Insurance Costs
Reefer trucking insurance can be costly, but there are fast ways that you can begin to save money on your policy, including:
Shop around and look for estimates. You don't know what competitors are charging for their refrigerated coverage unless you shop and compare prices. We can help you get a reefer insurance quote with one easy call.
Adjust your policy limits as necessary. Ask the insurer how much it will cost for a $100,000 to $500,000 policy in increments. You may be fine with a $200,000 policy and save a lot of money in the process.
Choose the right coverage based on the goods you haul. If you're hauling goods that are primarily meat or seafood, you'll end up paying a much higher premium than someone that hauls fruits and vegetables.

If you are positive that you won't be hauling any of these riskier goods, you may be able to get a discount on your policy. Exclusions are very common and excluding the right commodities can save you a lot of money.
Insurers want to limit their risks as much as possible when drafting a policy. If you pay in advance, the insurance company may offer you a discount of 10% or more on your premiums.
Maintaining good credit is a must in the business world. Even when it comes to insurance policies and premiums, insurers will be more willing to give you a lower premium if you have good credit. Otherwise, you may have to pay more or pay for your policy upfront to secure insurance.
Reefer trucking insurance is a necessity for any owner-operator or trucking fleet that's interested in refrigerated trucking. If you follow the guide above, you'll be well on your way to finding the best insurance policy for your business.