Commercial Fleet Insurance Coverage Guide         
Commercial fleet insurance provides specialized coverage for businesses with multiple commercial vehicles. A comprehensive insurance policy will cover all of the vehicles in your fleet, along with your business itself and your drivers.
No matter what type of vehicles are in your fleet, it's important to ensure you have enough coverage to protect against risks.
Commercial Vehicles Insurance Coverage 101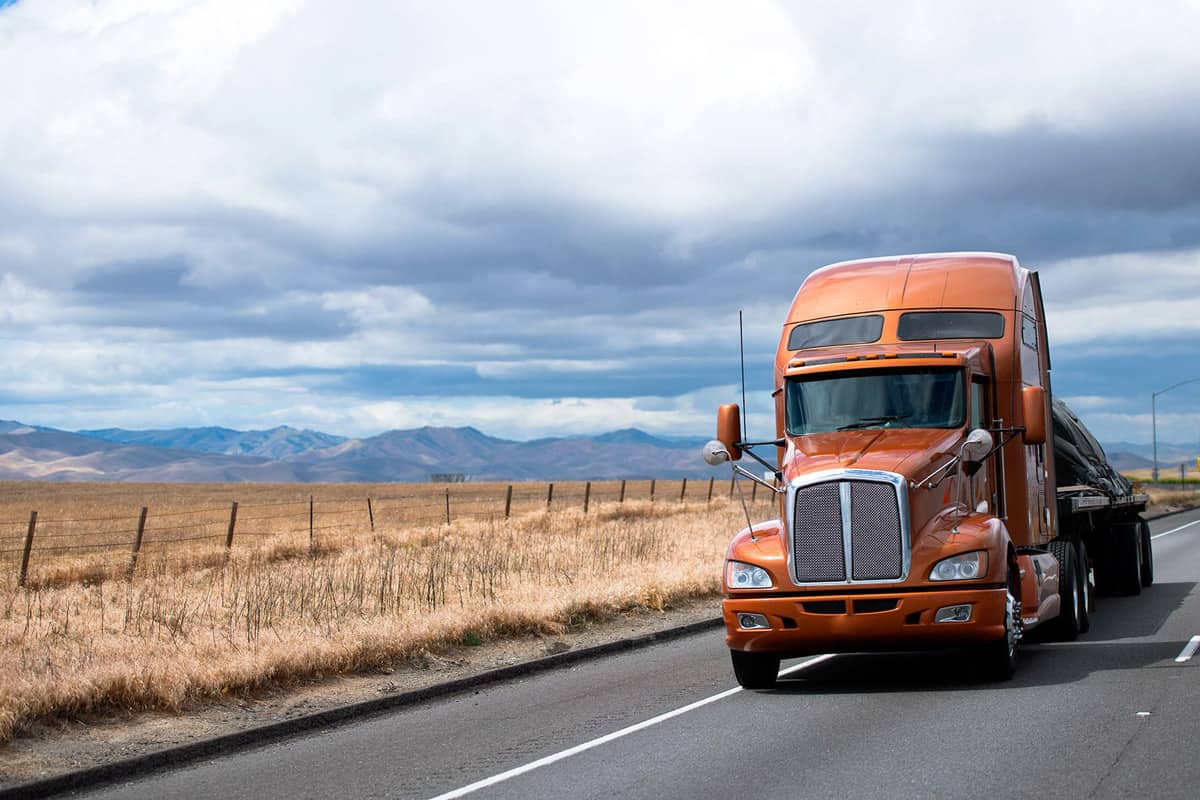 Commercial fleets require comprehensive coverage to protect against risk. Some of the most critical coverages for fleets include:
General Liability
Commercial vehicles must have, at minimum, general liability coverage. Liability coverage is required by law in most states, and it provides vital coverage for physical injuries and property damage to third parties.
Bodily Injury
Bodily injury is the portion of your liability policy that covers medical care for injuries to third parties. Whether injuries are minor or severe, bodily injury will cover:
Medical care
Medical transportation
Hospital stays
Rehabilitation
This portion of a general liability policy will also cover lost wages and pain and suffering. It can also pay for funeral expenses if the accident is the cause of someone's death.
Property Damage
If a third party's property is damaged during the accident, this policy will cover the cost of repairs or replacement. It will even cover the cost of replacing a vehicle if it is totaled during the accident.
Medical Payments
While not always required, medical payments coverage is a good policy to have and will give you peace of mind.
A medical payments policy will cover medical bills and expenses for drivers and passengers riding in the vehicle when the accident occurs. This coverage will apply regardless of who is at-fault for the accident.
If your drivers carry tools or other equipment that is not affixed to your vehicles, inland marine insurance will be important. These items are often not included in a traditional commercial auto policy, and they can be costly to replace.
If your business relies on the tools and equipment you carry in your trucks, then inland marine insurance will be crucial for you.
Commercial Property
If you run your business out of a physical location, commercial property insurance is a must-have.
Commercial property insurance will protect your property in case of damage. For example, if a strong storm comes through and damages your building, commercial property insurance will cover the cost of repairs and any valuables that you may have lost in the incident.
Collision and Comprehensive
Collision and comprehensive coverage should be a part of your fleet's coverage.
Comprehensive will cover the cost of repairing or replacing your vehicles if they are damaged by a storm, theft, vandalism or other covered peril.
Collision will cover physical damage to your vehicles if one of your drivers is responsible for the accident.
For commercial vehicles, collision and comprehensive coverage is crucial.
Uninsured/Underinsured Coverage
Unfortunately, many motorists on the road only carry the minimum required insurance. Some don't have any insurance at all. With uninsured/underinsured coverage, you can rest assured that damage and injuries will be covered regardless of the other party's coverage (or lack thereof).
Accidents can and do happen. If your driver is the victim of a hit-and-run or finds themselves in an accident with someone who doesn't have enough or any insurance, uninsured/underinsured coverage will kick in and provide the protection you need.
Personal Injury Protection
Personal injury protection, or PIP, will cover lost wages and medical expenses for passengers injured in an accident. This coverage will kick in regardless of who was at-fault for the accident.
PIP offers more comprehensive coverage for injuries, which is why many commercial fleet owners purchase it. It can also cover:
Occupational therapy
Psychiatric care
Childcare expenses
It will also include funeral expenses if the accident causes fatalities.
Other Coverages to Consider
Along with the coverages above, there are several others you should consider if you want to maximize the protection for your fleet. These coverages include:
Towing
When accidents cause significant damage to the point where the vehicle must be towed away, towing insurance will cover the cost.
Rental
If an accident damages a vehicle and it needs to be repaired, rental insurance will cover the cost of renting a replacement vehicle to keep your business running until it is repaired.
Accessories
If you have accessories installed in your vehicle, such as mileage meters or GPS navigational units, this coverage will provide added protection for your business. If these expensive items are damaged in an accident or through another covered peril, accessories insurance will cover the cost of repairs or replacement.
How Much Does Commercial Fleet Vehicle Insurance Cost?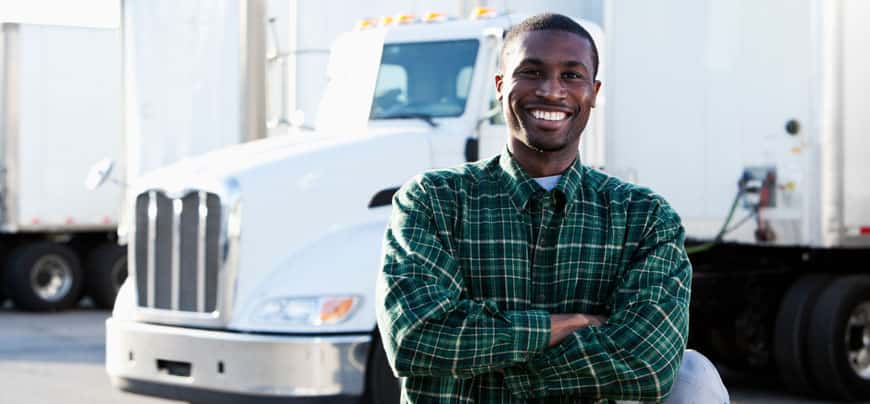 When purchasing insurance for a commercial fleet, one of the first concerns is cost. How much does insurance cost, on average, for a fleet?
Of course, the answer will depend on a number of factors, including:
Your location
How many vehicles you need to cover
Age and value of the vehicles
The purpose of the vehicles
The policy options you choose
It's difficult to estimate costs simply because fleet sizes and other factors can vary wildly. However, a ballpark estimate is around $150 per month per vehicle in your fleet. Annually, you can expect to spend at least $1,800 per vehicle for insurance costs.
If you opt for additional coverage or higher limits, then your costs may be higher.
How to Save on Fleet Insurance Costs
Depending on your business, you may find that insurance costs are high for your fleet. While it's important not to compromise on your coverage, there are some things you can do to save on the cost of your insurance.
Implement a Safety Program
Some insurance companies will offer a discount for implementing a safety program. Maintaining an excellent safety record will also help keep your premiums as low as possible.
Look for areas of improvement for your drivers. Driver scoring and coaching can go a long way in ensuring your fleet drivers are safe when they're out on the road.
Install Dash Cams
Equipping your fleet vehicles with dash cams can help identify risky driving behavior, such as distracted driving or tailgating. They also provide proof of what happened in case of an accident. If your driver is not at fault, the dash cam footage will show it. Not being found at-fault for an accident can help save on insurance premium costs.
Telematics
An electronic logging device, or ELD, will gather information about the vehicles in your fleet, and that information can help you save money on your premiums. It lets insurance companies see that your drivers operate their vehicles safely, and this will help reduce your overall premium costs.
Best Fleet Insurance Company
Finding the right insurance company for your fleet is just as important as the coverage itself. You rely on your fleet to stay in business. If something goes wrong, you need to know that your insurer is also reliable.
Progressive is one of the best fleet insurance companies because they offer comprehensive coverage options and have a long history in the business.
The company is the #1 commercial auto insurance company in the nation, covering more than 1.9 million commercial vehicles.
With Progressive, you can customize your coverage to meet your business's needs. Coverage options include:
Liability
Medical payments
Physical damage
Hired auto
Uninsured motorist
Non-owned coverage
Progressive offers coverage for a wide variety of commercial vehicles, including:
Tractor trailers
SUVs
Vans
Light trucks
Cars
Trailers
If you're concerned about cost, you'll be happy to hear that Progressive has affordable coverage. According to the company, the national median cost of their insurance was $160 per month, but several factors will affect your premium cost.
There are many advantages to choosing Progressive over other insurers:
They offer 24/7 service online or over the phone
Payment and billing options are flexible
Coverages can be adjusted at any time
Commercial claims adjusters are trained and understand your needs
Unlimited traveling radius for most states
Discounts may also be available. For example, you may be able to save 5% by enrolling in Snapshot ProView. Once you have an established safety record, you can save between 8% and 20%, which is a steep discount for insurance.
If you have a fleet of vehicles for your business, commercial fleet insurance is crucial. The coverage options listed above are some of the most important ones to have, but you may have unique needs.
Talking to an agent or representative who has industry experience and knowledge can help ensure that you have the most comprehensive coverage to mitigate risks.
When it comes to fleet insurance, it's important not to compromise on coverage. Gaps in your insurance can be disastrous for your business's finances and may even lead to bankruptcy. On the other hand, having more than enough coverage will give you peace of mind that your business is protected in case of an accident.