FMCSA Minimum Insurance Requirements
Anyone filing for motor carrier, broker or freight forwarder authorities must ensure they have the right insurance and legal process agent documents. Each type of authority must meet the FMCSA's insurance requirements in order to have their authority granted.
It's important to understand the different carrier insurance requirements and the process for applying with the FMCSA.
Types of Motor Carrier Insurance Required by the FMCSA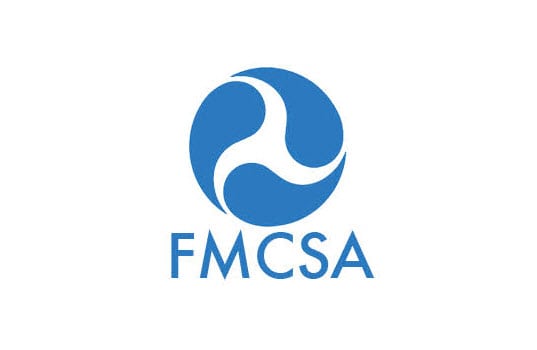 While motor carriers may purchase additional types of insurance to protect against other risks, the FMCSA requires the following coverages:
Public liability: Covers damage to another person's property and injuries to third parties. This type of insurance does not cover your own vehicles.
Cargo insurance: Carriers that haul household goods will need cargo insurance to protect against damage or theft.
Each of these coverages will have minimums set by the FMCSA in order to maintain your authority.
Carrier Insurance Requirements for Policy Limits
The FMCSA requires all trucking companies that transport people or goods for a fee to obtain an MC number or an interstate operating authority number. In order to obtain this authority, you must have the right amount of insurance coverage.
The FMCSA will give you two weeks from the time of applying for your authority to secure your liability and cargo insurance. If you fail to meet the deadline, your application will be canceled.
Carriers must submit forms to the FMCSA that show proof of their liability and cargo insurance. Different authorities will have to fill out different forms, which include:
BMC-91 or BMC-91X
Two of the most common forms are BMC-91 and BMC-91X.
What is a BMC-91 filing?
A BMC-91 or BMC-91X form is for:
Motor carriers
Freight forwarders
Insurance Requirements
BIPD insurance (bodily injury/property damage)

Passenger: $5 million; $1.5 million for applicants operating vehicles with a passenger capacity of 15 or fewer.

Freight: $750,000-$5 million, depending on the goods being transported; $300,000 for non-hazardous freight.
These are the minimum requirements, but you may want to increase your coverage limits to ensure you are protected financially in case of an accident or incident.
MCS-90
The MCS-90 form is for Hazmat safety permit carriers.
These applicants must have the following coverage:
Vehicle weight of 10,001 or more pounds and hauling property: $750,000
Hazardous materials (vehicles 10,001+ pounds): $1 million-$5 million
Vehicles with a weight rating of fewer than 10,001 pounds: $5 million
BMC-84 or BMC-85
Forms BMC-84 and BMC-85 are for freight forwarders or freight brokers. These applicants must have:
A Surety Bond of $75,000, OR
Trust Fund Agreement of $75,000
Both trust funds and surety bonds work similarly to insurance, although they should not replace insurance coverage for your business.
Trust fund agreements require you to hold $75,000 in a trust fund for as long as you maintain a freight broker license. You must have the full amount in cash to place it in the trust.
A bond premium is just a percentage of the $75,000 total, which means that brokers do not have to have this cash on hand to obtain the coverage they need to apply with the FMCSA.
BMC-34 or BMC-83
Forms BMC-34 and BMC-83 are for freight forwarders and motor carriers that deal with household goods.
These applicants are required to have:
$5,000 in cargo insurance per vehicle
$10,000 in insurance for each occurrence
While these are the minimum insurance requirements by the FMCSA, it's a good idea to consider getting insurance with higher limits. More coverage will provide more financial protection if one of your drivers gets into an accident.
The FMCSA Insurance Process
Meeting FMCSA insurance requirements means following a strict process. You'll need to:
File your application for operating authority and ensure that you have the minimum insurance required.
File all legal documents with the FMCSA, and this includes having legal process agent documents.
Submit each of your required forms within 90 days. The 90-day countdown begins when you receive your docket number. You'll want to already have an insurance company that you work with and a registered agent to make sure that you meet the FMCSA deadlines.
Meeting the 90-day deadline is the most tedious process, and this will require you to prepare ahead of time. Create a filer account with the FMCSA, which is normally done by insurance companies.
You can also ask insurers to create a filer account request. Insurance companies will need to file the following forms on your behalf:
BMC-84
BMC-34
BMC-91
BMC-91X
However, you can also request a filer account through the official online portal.
FMCSA Registration Options
If you do not want to file using the online portal, the Federal Motor Carrier Safety Administration has other options, such as:
Phone: (800) 832-5660
Fax: (202) 366-3477
You can also mail the registration information directly to:
MC-RS
1200 New Jersey Ave. SE, Room W65-206
Washington, DC 20590
United States
Business hours are Monday – Friday from 8 am to 8 pm.
Insurance Requirements and Considerations
FMCSA filings will require that you meet minimum insurance requirements, which are currently $750,000. You'll want to consider all of the limits on your freight and vehicle insurance. Higher limits may cost more but provide your trucking fleet with the protection to absorb lawsuits and liabilities.
You want to consider coverage that will extend to:
You and your physical health
Your equipment
An insurer will work to value your equipment and company to find the right amount of insurance that you need. Often, you'll want to go above minimum thresholds as an extra guarantee that you, your equipment and business remain whole following a legal issue.
Specialized Freight Coverage
Depending on the freight that you haul, you may also need special coverage. A few of the freight types that require special coverage include:
Hazardous materials
Household goods
High-value freight
Protected freight
Temperature-sensitive freight
You'll want to discuss the type of freight that you plan to haul with your insurer to have a robust policy written for you.
Motor carriers keep freight moving, but you need to meet all of the requirements of the FMCSA. The mission of FMCSA is to save lives and reduce crashes and injuries. Registration and compliance allow the administration to meet these goals.