Cover Whale Insurance: Comprehensive Protection for Commercial Trucks
Cover Whale is a leading insurtech company specializing in providing innovative insurance programs for the commercial trucking industry. Founded by experienced insurance and technology professionals, the company focuses on underwriting, technology, and data to develop unique insurance solutions tailored to the needs of truck drivers and fleets nationwide. By leveraging advanced AI-based dash cameras and an industry-leading Driver Safety Program, Cover Whale ensures that their policyholders receive the best-fit and best-price coverage available in the market.
With a commitment to improving road safety and saving lives, Cover Whale utilizes cutting-edge technology and data analysis to offer a wide range of insurance products for different types of commercial trucking businesses. Whether for hotshot trucking, UIIA, or other specific requirements, the company works tirelessly to provide efficient and hassle-free experiences for both wholesale and retail insurance agents.
Cover Whale takes pride in its exceptional speed, rates, and customer service, earning the trust of thousands of commercial trucking insurance agents across the country. Their comprehensive approach to truck insurance allows them to better understand the unique needs of the industry and create customized solutions that cater to those specific necessities.
Cover Whale specializes in insurtech for commercial trucking insurance.
Policyholders benefit from the best-fit and best-price coverage due to industry-leading technology and safety programs.
Thousands of insurance agents trust and rely on the company's efficient, comprehensive approach to truck insurance.
Company Introduction

By focusing on underwriting, technology, and data, Cover Whale has developed insurance programs specifically designed to enhance road safety and ultimately save lives. Their products are tailored to meet the unique needs of their policyholders, providing the best-fit, best-price coverage.
One of the key elements that sets Cover Whale apart from its competitors is its user-friendly approach. Their platform has made it easier for truckers and the agents who serve them to access commercial truck insurance, helping to reduce the barriers that can often complicate the process.
In a relatively short period of time, Cover Whale has managed to establish itself as the go-to provider for America's truckers, offering high-quality insurance products and a strong commitment to customer service. With their focus on technology and data-driven solutions, the company continues to impact the industry and improve the overall insurance experience.
Key Features of Cover Whale Insurance
Customer Service
Cover Whale Insurance is known for its user-friendly insurance experience for both drivers and insurance agents. The company values its clients and maintains a high level of customer satisfaction. Their professional customer service team is available to assist with questions, concerns, and policy-related issues in a timely manner.
Claims Process
Cover Whale's claims process emphasizes efficiency and a streamlined approach. They understand the importance of providing quick and fair resolutions for policyholders. By leveraging advanced technology, the company aims to minimize the stress and inconvenience associated with filing a claim.
Online Capabilities
At Cover Whale, policyholders benefit from its use of innovative technology. They utilize AI-based dash cameras, telematics, and real-time data analysis to offer tailored insurance solutions and risk assessments. This not only allows for improved coverage options but also contributes to an enhanced risk management experience for clients. Furthermore, their online platform provides easy access to policy details, claims submissions, and policy amendments.
Types of Coverage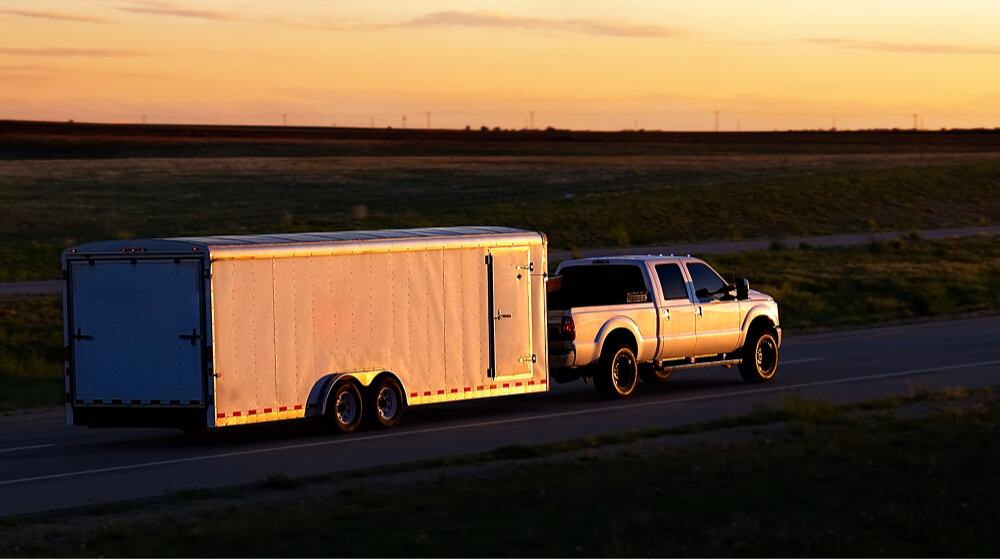 Cover Whale offers affordable coverage options for their clients based on their individual needs. They provide limits up to $1M (CSL) with federal and state filings offered, and admitted options available when required.
Some coverage options include:
Physical Damage Coverage
Physical Damage Coverage is an essential aspect of a commercial auto insurance policy. It offers protection against damage or loss to the insured vehicle. This type of insurance typically covers incidents such as collisions, theft, vandalism, and other damages. For more information about Cover Whale's Physical Damage offerings, use our easy custom quote form.
Motor Truck Liability Coverage
Motor Truck Liability Coverage is designed to protect truck operators against claims arising from bodily injury or property damage they may cause to other parties while operating their trucks. This coverage is crucial for truckers, as accidents can result in significant costs and damages.
Truckers General Liability
Truckers General Liability is a specialized form of insurance that provides coverage for risks faced by truck operators beyond the scope of standard auto liability insurance. This coverage may include protection against incidents like slips and falls on the insured's property, damage to a customer's cargo, and other third-party liability claims. Cover Whale offers Truckers General Liability coverage tailored to meet the unique needs of the trucking industry.
Non-Trucking Liability
Non-Trucking Liability, also known as deadhead or bobtail coverage, protects truckers when they are operating their trucks for personal or non-business purposes. This coverage is essential for truck operators, as standard commercial auto liability coverage typically only applies when the vehicle is being used for business purposes. Cover Whale provides Non-Trucking Liability insurance to ensure truckers are protected during all aspects of their operations.
Medical Payments Coverage
Medical Payments Coverage is an additional level of protection that can assist in covering medical expenses incurred by the insured and their passengers following an accident, regardless of who is at fault. This coverage, while not compulsory, can provide valuable financial assistance to the policyholder and their passengers during unexpected events.
Driver Eligibility and Requirements
For interested truck drivers, the guidelines for Cover Whale coverage are as follows:
Provide a Motor Vehicle Record (MVR) that is less than 30 days old
Ensure the driver's age is between 23 and 70 years old (drivers over 65 need a medical form)
Maintain the appropriate class for the vehicle being used
Verify the driver has at least 2 years of ongoing commercial experience with a similar Commercial Driver's License (CDL) and required endorsements
Limit minor moving violations to a maximum of 3 within the past 3 years