National Indemnity Company
National Indemnity offers coverage that commercial transportation companies need to keep busines moving. A variety of commercial auto insurance services are available, with over 80 years of success.
While the insurer offers a variety of products for the commercial industry, the commercial trucks and truckers is what we'll be covering.
Who is the National Indemnity Insurance Company?
National Indemnity was founded in Omaha, Nebraska in 1940 in a two-room office by brothers Jack and Arthur Ringwalt. The insurance firm was a specialty insurer at the time with four employees.
The company would continue to grow by taking on legitimate risk while also offering a proper rate-to-risk for drivers.
Today, the company is now a Berkshire Hathaway insurance company member. In fact, Jack Ringwalt was the stock controller when Berkshire Hathaway purchased controlling shares in the company in 1967.
After the controlling shares were purchased, National Indemnity continued to grow using their founding principles before launching a Specialty Risk Division in 1985. The company would eventually move the division's operations to Connecticut with their reinsurance division.
National Indemnity operates with over 100 contracted general agents across the United States.
Multiple companies are under the group of insurance companies that National Indemnity controls:
Columbia Insurance Company
National Fire & Marine Insurance Company
National Indemnity Company
National Indemnity Company of Mid-America
National Indemnity Company of the South
National Liability & Fire Insurance Company
National Indemnity Insurance remains a company that's controlling shares are an important part of Berkshire Hathaway's holdings.
Commercial Trucks and Truckers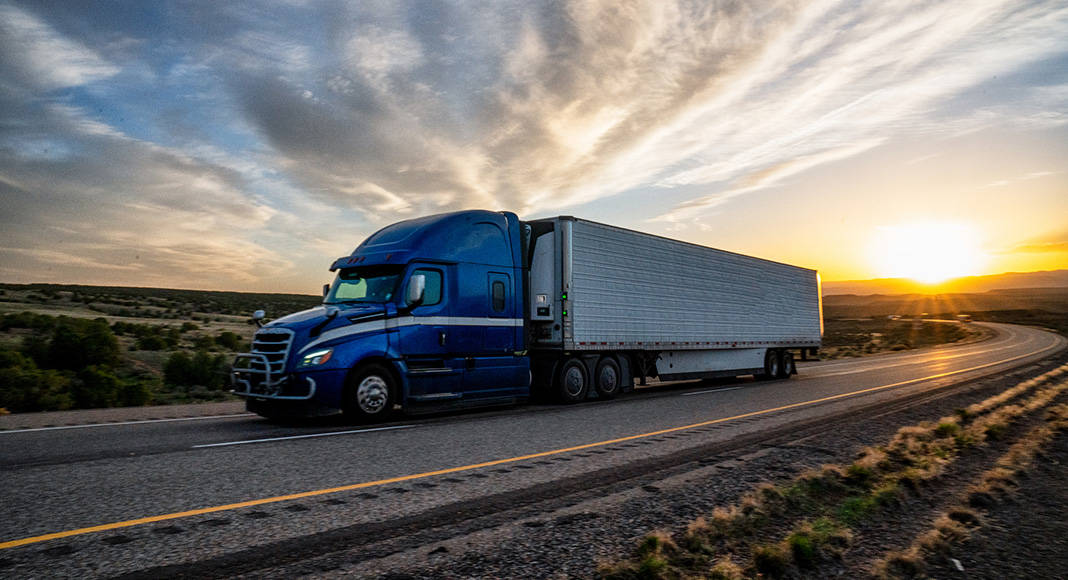 Vehicles drive business, and National Indemnity aims to help you protect your investment every minute it's in motion. Insurance products are available for:
Construction vehicles
Delivery vehicles
Drive-away contractor vehicles
Driver training vehicles
Dump trucks
Hazardous commodity haulers
Non-trucking liability
Tankers
Tow trucks
Truckers
When you inquire about a policy, you'll find a multitude of coverage options that all work to protect you as a trucker.
National Indemnity Coverage Options for Trucks and Truckers
The coverage options vary by insured business and state. You'll need to consult with your agent to find the right coverage options for you. Coverage options that you may want to consider are:
Liability. Basic liability coverage is available for both bodily injury and property damage. Truckers can choose policy limits to secure the coverage they need at a reasonable price.
Physical Damage. Coverage for any physical damage that occurs to your vehicle.
Uninsured Motorist Coverage. The uninsured motorist coverage will protect you if someone causes the accident and doesn't have insurance. This coverage will also include underinsured coverage that is active if the other party has insurance but doesn't have premiums high enough to cover all damages.
Medical. Occupants of the covered vehicle will be covered under medical payments coverage.
Cargo. Goods being transported may become damaged in the accident. This coverage will cover damages to goods when transporting for hire goods or your own goods.
In-Tow. If you transport a client's auto, you'll need in-tow insurance that covers any damage of the auto being transported.
National Indemnity prides itself on offering higher liability limits than competing insurance companies. Higher limits allow you to enjoy premiums up to five million dollars. Higher limits add to your premium, but you'll be able to cover the cost of expensive cargo or higher damage levels.
Multiple other coverage options are available for:
Business auto insurance
Passenger transport
Specialty operations insurance
Contact one of the company's agents to work on a policy that will help you obtain the coverage you need as a trucker.
Filing Claims with National Indemnity
National Indemnity has multiple ways that policyholders can file claims. If you're in an accident and covered under the company's insurance, you have a few contact options:
E-mail: claims@nationalindemnity.com
Telephone: (800) 356-5750
Fax: (402) 916-3031
Mail: PO Box 31361, Omaha, NE 68131-0361
Claims agents are available 24/7 to work through your insurance claims as quickly as possible. The company aims to "handle the unexpected."
If you have a policy with National Indemnity, you can manage your policy online through the company's management portal. Express payments can also be made online at any time.
National Indemnity has been in business for 80 years and continues to offer top-of-the-line insurance to their policyholders.