California Commercial Truck Insurance Requirements
Are you thinking of operating a trucking fleet in California? California truck insurance requirements may surprise you.
Single truck operations will pay more per truck than a multiple truck carrier in many cases, but there's a lot of requirements that you'll need to consider, too.
California Motor Carrier Permit Requirements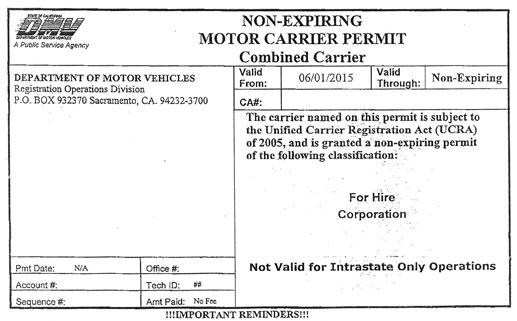 California requires that anyone starting their own motor carrier business have a motor carrier permit. You'll need the permit even if you only rely on load boards to operate in the state. The permit:
Ensures that you meet all requirements to haul on California roadways
Is issued by the Motor Carrier Services Branch of the DMV
When you apply for and receive your permit, it will also contain all of your information, CA# and expiration date.
Even if you're in the transport industry but not driving a big rig, you'll need to have a permit.
Who Needs a CA Motor Carrier Permit?
If you meet any of the following, you need to apply for your permit before you can begin hauling goods in the state:
You're paid to transport goods, using a motor carrier. Carrier weight and size don't apply.
You're a person or business operating a vehicle with a gross vehicle weight rating of 10,001 pounds or more.
However, if you haul household goods, you may not be required to obtain the permit. Likewise, if you transport passengers, operate a pickup truck with a GVWR of 11,500 pounds or less or have a two-axle daily rental, you won't need a permit.
If you're unsure if you need a permit, contact the local DMV to verify your permit requirements.
Before you start your operations in California, you'll be required to have a permit. Your permit will begin on the day of application and will need to be renewed every 12 months. Requirements for your permit, include:
Apply using the MCP application online or by following directions here
Supply your proof of insurance
Supply worker's compensation insurance or exemption
Supply your Carrier Identification (CA#)
Obtain your Requester Code, supplied through the Employer Pull Notice (EPN) program
Pay fees
Since you need to supply a wealth of information, the DMV recommends that you make a copy of all documents just in case you need to reapply.
Note: Requirements may change at any time, so be sure to contact your local DMV to verify the documents that they require.
California Truck Insurance Requirements by Freight Type
According to the current information on the DMV website, you'll need between $300,000 and $5 million in liability coverage to operate in the state.
You need this coverage before you apply for your permit, and you'll need to have your Certificate of Insurance available. You can also self-insure, but you will need to operate with 25 or less trucks and meet a slew of financial requirements.
However, unless they're very well-funded, most new carriers will opt to obtain commercial insurance using a broker.
For truckers that are only operating in the state of California and have a vehicle with a total GVW of 10,000 or more, you'll need the following liability insurance:
$300.000: Household goods
$750.000: General freight
$1 Million: Hazmat
$5 Million: Oil
Cargo insurance is also necessary for anyone that is an interstate contract carrier or that is hauling intrastate household goods. In this case, you'll need to have $20,000 for each vehicle and an additional $20,000 for catastrophe.
If you plan to haul goods over state lines, you'll need more comprehensive insurance. An insurance broker will help you determine what type of insurance coverage will best fit your needs depending on your unique situation.
California Commercial Truck Insurance Brokers
Commercial insurance brokers offer you the best insurance options, can help you pair insurance together to increase your coverage while keeping costs low and also provide quotes. A few of the commercial insurance brokers in California to consider are:
Progressive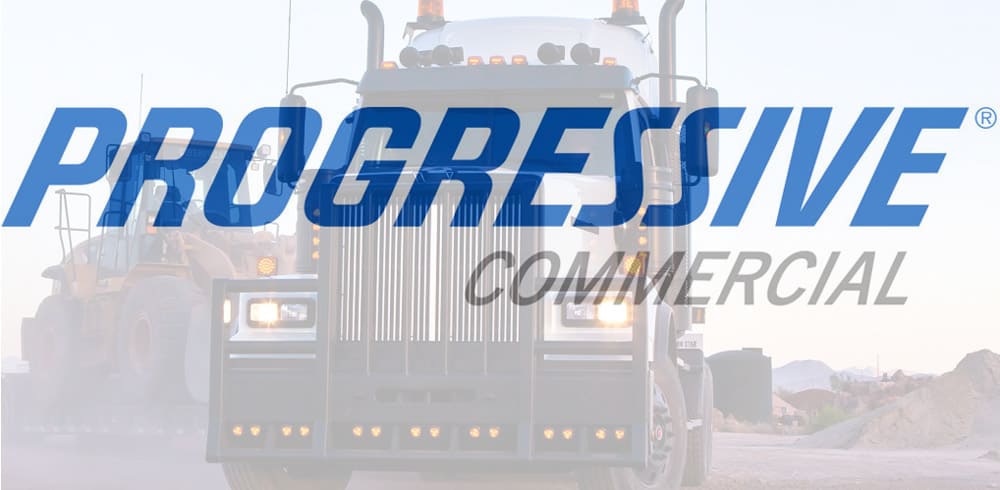 Progressive is a well-known and trusted insurance company that offers 40+ years of experience in commercial truck insurance. The company can help you obtain the recommended insurance for:
Motor carrier
Owner operator
Private carrier
Progressive offers insurance in all California cities, and they also have options for bordering states that many small operations enter, such as Arizona, Nevada and Oregon.
Berrier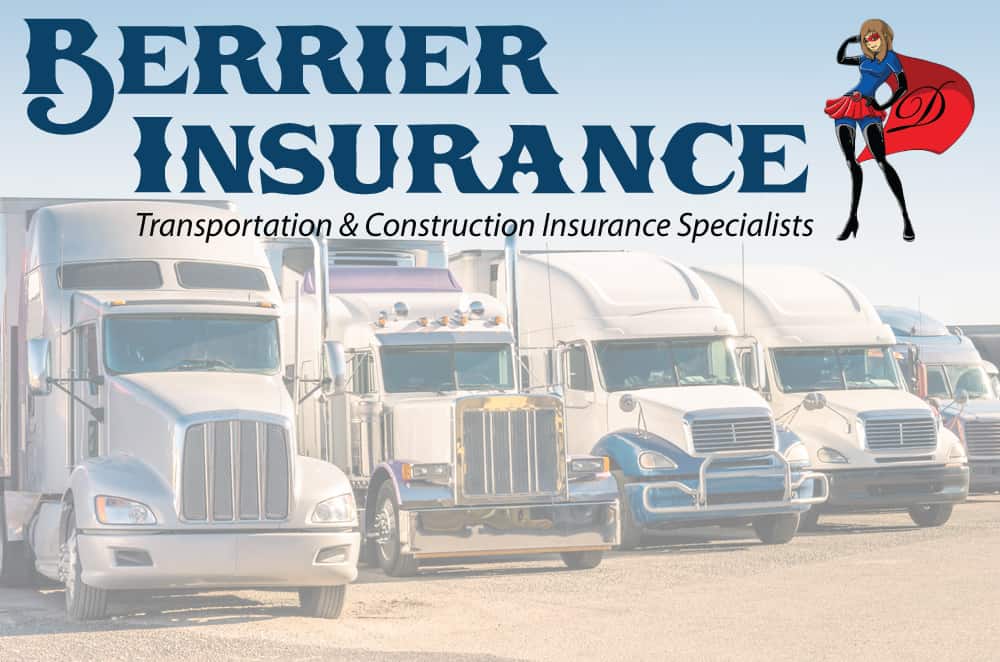 Berrier Insurance is one of the leading brokers in California, and they maintain an A+ rating by the Better Business Bureau. The insurer considers themselves a "No B.S." insurer with low down payments and premiums.
If you want to talk to a person on the phone when you call and want to have a certificate in less than an hour, Berrier is the broker for you.
Service reps are assigned to your account, so you always have a familiar contact when calling Berrier.
Average California Truck Insurance Costs
Narrowing down the exact costs you'll pay for insurance in California is difficult because there are many factors involved.
However,  it's not uncommon to pay between $12,700 and $16,000 per year in insurance for a single truck.
A few factors that will play a major role in your overall insurance cost are:
Experience
Hauling radius
Cargo type
Driving history
If you want a more concrete answer on the types of costs associated with insurance, work with a broker. You may need more comprehensive options, based on your operation, which will have an impact on your premiums.
Brokers are often willing to work with you to pair insurance options and find a price that you can afford.