Texas Commercial Truck Insurance Requirements
Navigating the world of commercial truck insurance in Texas can be a daunting task for truckers and trucking companies. With a wide variety of providers and coverage options, it is essential for business owners to understand the basics of commercial truck insurance and the specific requirements in Texas. The Lone Star State has its own set of insurance regulations, making it crucial for those operating commercial trucks within its borders to be well-informed and prepared.
In Texas, state law mandates certain levels of liability insurance for trucks, depending on their weight and the type of cargo they transport. For instance, trucks weighing over 26,000 pounds and carrying household goods are required to have a minimum of $500,000 in liability insurance, while trucks weighing less than 26,000 pounds need at least $300,000 worth of liability coverage. These requirements protect both the truck drivers and other motorists, ensuring that adequate funds are available to cover damages in the event of an accident.
Choosing the right commercial truck insurance provider is essential for truckers operating in Texas. Some of the top providers in the state include well-known companies like Progressive, The Hartford, Geico, and Nationwide.
Understanding Commercial Truck Insurance in Texas
In Texas, the commercial truck industry plays a vital role in the state's economy, and with that comes the necessity for reliable and comprehensive insurance coverage. Semi-truck insurance is specifically designed to protect trucking businesses and their drivers in the event of accidents, damages, or lawsuits.
Types of Coverage
There are several types of coverage that fall under commercial truck insurance, each catering to different aspects of the trucking business.
A few essential coverages include:
Liability Insurance: This coverage is mandatory for commercial trucks in Texas and is required by the Department of Transportation. It covers the cost of bodily injury and property damage resulting from an accident for which the truck driver is found at fault. State law mandates that trucks weighing over 26,000 pounds carrying household goods must have a minimum of $500,000 in liability coverage, while trucks weighing less than 26,000 pounds must have at least $300,000 in coverage.

Physical Damage Insurance: This type of coverage helps protect the truck and trailer against damages resulting from accidents, theft, or natural disasters. It is typically split into two parts, Collision coverage, and Comprehensive coverage.

Motor Truck Cargo Insurance: This coverage protects the cargo being transported in case it is damaged, lost, or stolen during transport. The amount required depends on the vehicle's size, distance traveled, and type of cargo.
It's essential for trucking businesses and owners to evaluate their specific needs and consult with licensed Texas insurance representatives to ensure they obtain the most appropriate coverage. By understanding the nuances of commercial truck insurance in Texas, trucking businesses can make informed decisions about protecting their assets and minimizing potential liabilities.
Texas Commercial Truck Insurance Requirements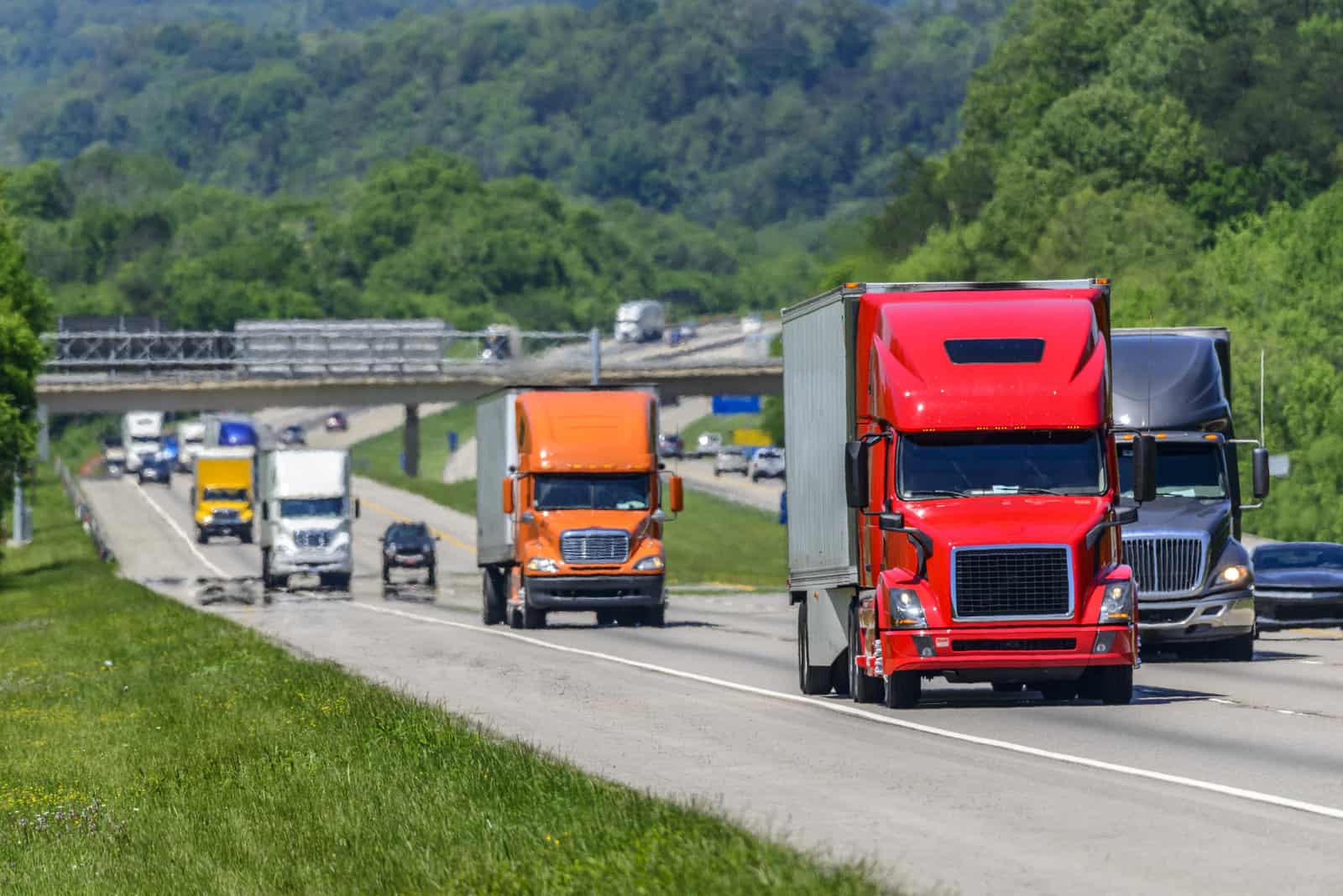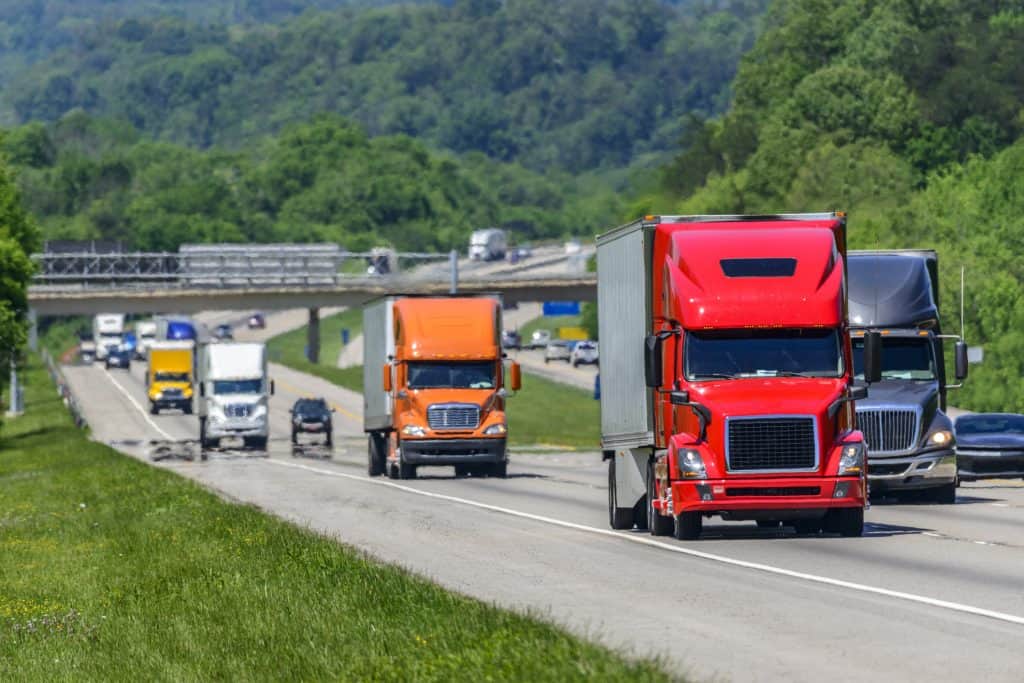 Texas has specific insurance requirements for commercial trucks to ensure that truck drivers and their businesses are protected in case of accidents on the road. The minimum amount of coverage necessary depends largely on the type of cargo hauled and the vehicle being driven.
This is outlined in the 43 Texas Administration Code (TAC) §218.16 (a).
Liability Coverage
All commercial trucks operating in Texas need to have a basic level of liability coverage. This is the minimum insurance requirement to cover damages and injuries in case of accidents. The exact amount of coverage needed varies according to vehicle and cargo type, but it is essential for all commercial trucking businesses to maintain this coverage.
Cargo-specific Requirements
In addition to general liability coverage, Texas has specific insurance requirements based on the cargo being hauled. For instance, hazardous material transportation might require higher coverage limits due to the increased risks involved. Meeting these additional requirements is essential for businesses to comply with state and federal regulations.
Physical Damage Coverage
Although not mandatory, physical damage coverage is recommended for commercial trucks in Texas. This type of coverage provides protection for damages to the truck itself, including collision, theft, or natural disasters. Investing in physical damage coverage can help trucking businesses avoid huge financial losses in case their vehicles are damaged.
Commercial Auto Insurance
In some cases, commercial auto insurance may be required instead of or in addition to truck-specific insurance. This type of insurance coverage is designed for businesses that use vehicles for work purposes, such as contractors or food trucks, and offers additional protection for business-related activities. More information on Texas commercial auto insurance can be found on the Progressive Commercial website.
It's important for businesses to thoroughly understand and meet the Texas commercial truck insurance requirements, as failure to do so can result in penalties, fines, or even suspension of operating authority. Evaluating insurance options and ensuring the right coverage is in place can help protect both the business and its employees.
How Much is Commercial Truck Insurance in Texas?
Factors Affecting Cost
The cost of commercial truck insurance in Texas depends on several factors. One such factor is the type of truck being insured, with larger trucks typically having higher insurance premiums due to the potential for increased damage.
The average cost for commercial truck insurance in TX is $13,606, with most premiums ranging from $11,540 to $15,546.
It's important to note that these estimates are based on single truck operations needing coverage for liability, cargo, and physical damage.
Another significant factor is the driving history of truck operators. Insurance companies tend to charge higher premiums for drivers who have a history of accidents or traffic violations. Additionally, the geographical location of the business and the routes that the truck takes can also influence the cost of insurance. Areas with higher traffic congestion or higher accident rates usually result in higher premiums.
Ways to Reduce Cost
There are several ways for trucking companies and owner-operators to reduce the cost of commercial truck insurance in Texas. Some of these strategies include:
Maintaining a good driving record: Focusing on safe driving practices and avoiding accidents or violations can help lower insurance premiums.
Choose the right insurance coverage: Evaluate your business needs and select only the necessary types of coverage, as this can help reduce your insurance costs.
Increase deductibles: Opting for higher deductibles on your policy can result in lower premiums overall, but be prepared to pay more out-of-pocket in case of an accident.
Bundle insurance policies: If you have multiple insurance needs for your business, such as general liability and workers' compensation, bundling these policies with the same insurer can often lead to discounts.
Shop around: It's essential to obtain quotes from multiple insurance companies to ensure you're getting the best price for the coverage you need.
By carefully considering these factors and implementing cost-saving strategies, Texas commercial truck operators can find affordable insurance policies that meet their business requirements.
Choosing the Right Insurance Provider in TX
Research and Comparison
When selecting a commercial truck insurance provider in Texas, conducting thorough research and comparison is crucial. Begin by exploring various insurance companies, such as Progressive, Liberty Mutual, and The Hartford. Compare their policy offerings, rates, and discounts to find the best fit for your business needs.
Be sure to evaluate the company's reputation in the industry, as well as their financial stability. This information can help you determine if a provider is reliable and capable of meeting your insurance requirements. Additionally, consider working with a knowledgeable agent or broker to further assist in narrowing down your options.
Customer Service and Claims Handling
An essential aspect of choosing the right insurance provider is evaluating their customer service and claims handling process. A reputable company should have a responsive and efficient customer support team to address any questions or concerns you may have.
Furthermore, a seamless claims process is vital for ensuring your business remains protected in the event of an accident or damage. Research the insurer's claims handling approach and read reviews from other customers to get an idea of their experiences with the company. This information can be invaluable in making an informed decision about which insurance provider to select for your Texas commercial truck insurance needs.
Key Takeaways
In the world of commercial trucking, insurance is a vital aspect for both business owners and drivers. Texas commercial truck insurance requirements mandate that motor carriers must file proof of automobile liability insurance for every registered vehicle, with coverage limits largely depending on the cargo being hauled and the type of vehicle driven1. Following these regulations is necessary to maintain compliance and protect businesses from potential liabilities and financial losses.
Selecting the right insurance provider is crucial for businesses in Texas. Several companies offer commercial truck insurance, but it is essential to choose a provider that caters to your business's specific needs and requirements. The Hartford, for example, is suitable for fleets2, while our partner, Tivly, is ideal for small and new trucking businesses2. Progressive offers a comprehensive solution and is the only carrier providing truck insurance quotes online2.
When considering coverage options, business owners should be aware that Texas Department of Transportation requires insurance coverage amounts ranging from $750,000 to $1,000,000, depending on various factors such as the vehicle's size, the distance it travels, and the type of cargo it transports3.
Additionally, cargo coverage policies should be in place to protect against potential damages or losses to the transported goods.
In summary, Texas commercial truck insurance is essential for businesses in the industry, and understanding the requirements and different coverage options is crucial. Ensuring your business is adequately insured will offer peace of mind and protection in the event of unforeseen incidents, enabling you to focus on your operations and the growth of your business.
Footnotes
https://www.bravopolicy.com/small-business-insurance/texas-commercial-truck-insurance-requirements ↩
https://www.bravopolicy.com/small-business-insurance/best-commercial-truck-insurance-dallas-tx ↩ ↩2 ↩3
Frequently Asked Questions
What are the requirements for commercial truck insurance in Texas?
Commercial truck insurance in Texas mandates basic liability protection. The minimum coverage requirements include $30,000 for bodily injury per person, $60,000 for bodily injury per accident, and $25,000 for property damage per accident1. However, it is highly recommended to opt for additional coverage options to fully safeguard your business assets against potential risks.
Which companies offer the best semi-truck insurance policies?
Several insurance companies provide competitive semi-truck insurance policies, but the "best" one depends on your individual needs, preferences, and budget. It is our opinion that you should get multiple quotes, research, compare various policies, and consult with insurance professionals to identify the right policy for you. Factors to consider include premium costs, coverage options, deductible amounts, and the insurer's reputation.
Is there a no-down payment option for commercial truck insurance?
While most insurance providers require down payments, certain companies may offer a no-down payment option, depending on the specific policy and your eligibility. It is essential to research and inquire about no down payment options with your potential insurance providers. However, keep in mind that opting for a no-down payment policy can result in higher monthly premiums.
Where can I find commercial truck insurance providers near Houston, TX?
You can find commercial truck insurance providers in Houston, TX, here on our site with one simple form. You can also ask for recommendations from fellow truck drivers or industry professionals, or by contacting local independent insurance agents. Progressive Commercial is our most popular commercial truck insurance company in Texas.
How do I obtain commercial truck insurance quotes?
To obtain commercial truck insurance quotes, you can either request them online or contact the insurance provider directly. When requesting a quote, be prepared to provide necessary information such as your business details, truck specifications, and driving history. It is best to compare multiple quotes from different providers to find a policy that best suits your needs and budget.