How Much Is Tow Truck Insurance?
In the United States, there are over 31,000 tow truck drivers spread across the nation to assist drivers after a crash. Tow truck insurance helps cover damages if a driver is involved in an accident, a customer vehicle is damaged, or you're involved in a lawsuit.
As an integral part of your operation, you must have insurance to operate.
Insurance is paid on a monthly basis, and average costs for premiums vary from one state to another.
Average Cost of Tow Truck Insurance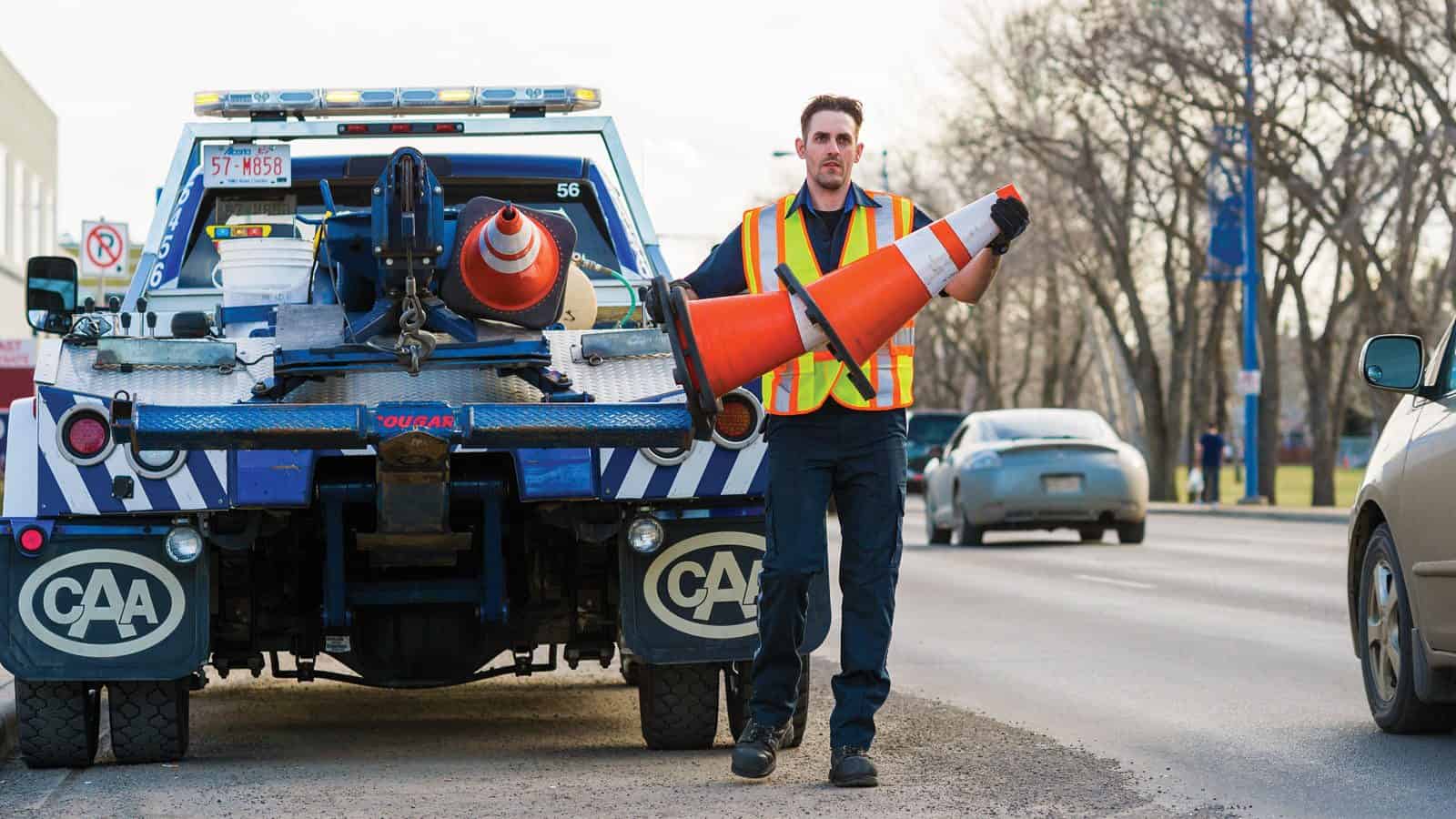 If you have auto insurance, you know that some providers offer better rates than others. Geico may offer the lowest rates in one state, but in another, Progressive will have a better rate for you.
Your driving history and vehicle also play a role in how much your coverage costs. The same principal applies with your tow rig driving history.
Progressive states that in 2020, their average tow truck insurance cost customers $448 per month, or roughly $5,400 per year.
If you do a little digging, you'll find that the average rates were around $450 per month nationwide for tow truck insurance, with annual ranges of $4,500 to $5,5000.
Your premium will depend on multiple factors, including:
Vehicle age, value and type
Driving history
Driving experience / driver age
Location
Insurance coverage, addons and options
Since there are multiples parts of tow truck insurance to consider, it's important to know your options and discuss them with your insurance provider. You may be able to bundle multiple insurance options together to lower your premiums, too.
Multiple Parts of Towing Insurance
Insurers offer multiple insurance options or parts that add to your overall protection and fill in the gaps that base insurance provides. Your livelihood is in your truck, and the three main parts of insurance for a tow truck are:
Garagekeepers Legal Liability Insurance. Coverage that protects customer vehicles if they're damaged or stolen while parked on your property.
On-hook Towing Insurance. Coverage for the customer's vehicle that you're towing.
Tow General Liability Insurance. Coverage that kicks in if you're liable for any damages to a person, property or cause bodily injury.
If you run a wrecker service, this is the basic coverage that tow trucks must have. You can also obtain:
Medical payments insurance, which covers the medical expenses of you and/or passengers if you're involved in an accident.
Physical damage, which will help pay for repairs or replacement of your vehicle if you're involved in an accident, including:
Uninsured motorist insurance,which kicks in if you're involved in an accident with another party that doesn't have insurance or if you're a victim of a hit-and-run.
And there's also liability insurance, which will offer two forms of coverage for injuries to another person or to their property:
Bodily injury liability insurance
Property damage coverage
Insurance companies will help you mix and match your insurance coverage so that you can maximize your coverage while staying within budget. Limits and deductibles can be adjusted, just like with traditional insurance, to help you manage costs.
Tow Truck Insurance Requirements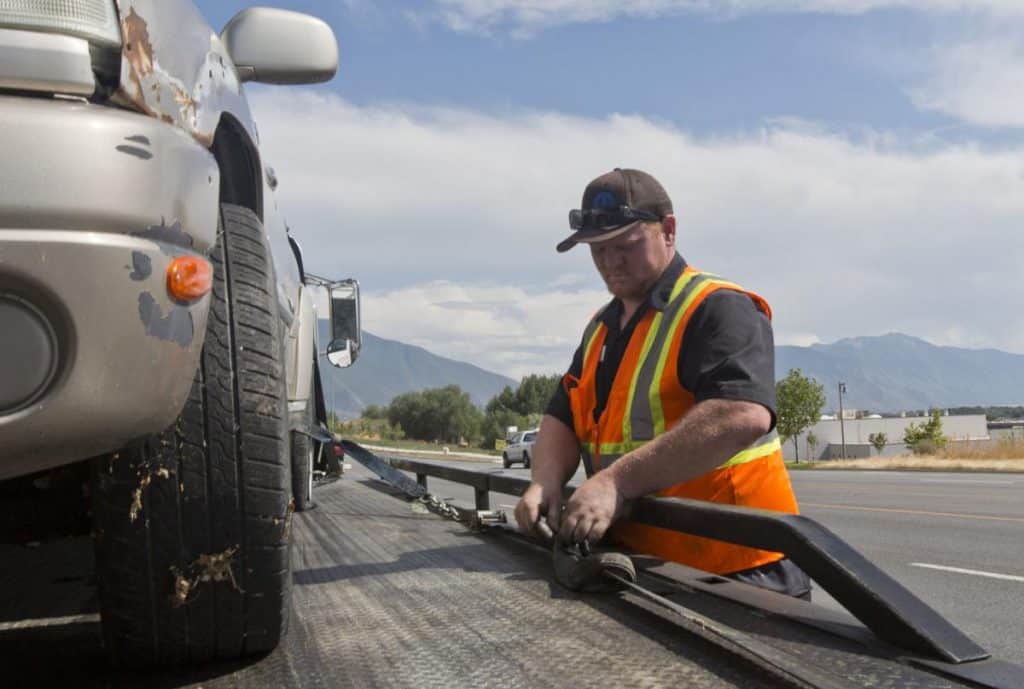 Every state and county may have their own requirements for anyone running a wrecker service, but the general coverage you'll need is:
Garagekeepers Legal Liability Insurance
On-hook Towing Insurance
Tow General Liability Insurance
You may also need general liability coverage. Keep in mind that you'll also, likely, need different forms of insurance if people have to enter your property to pick up their vehicle or meet with you.
But as far as your tow truck is concerned, the only requirements you must meet are set on the local and state level.
If you're curious about what level of coverage you'll need, a general rule of thumb for the following options are:
Business auto insurance is a general insurance you'll need you have employees or contractors driving a wrecker. You'll find most insurers offer coverage options of $300,000 to $1 million.
Garagekeepers insurance doesn't require the same high level of other insurance options, but average protection is $500,000.
On-hook insurance coverage is often $250,000, which will cover most vehicles, RVs and anything else that you're towing. If you deal with only exotic vehicles, you may need to bump this coverage up, but even most exotics will be covered within these limits.
Business liability insurance covers things like damage outside of your business or to a third-party. In an effort to provide enough protection against lawsuits, coverage limits of $1 million to $3+ million are recommended.
These are just some of the insurance coverage options available that will factor into your overall premium cost.
You may be able to keep premium costs down through safety programs and packaging multiple insurance coverages through the same insurer.
Commercial Tow Truck Insurance Companies
Tow truck insurance is offered by multiple insurance providers, and while the companies listed below offer insurance, the list is not exhaustive:
Liberty Mutual Insurance
Trusted Choice
Balsiger Insurance
East Insurance Group
Many more
An insurance broker in your area can help you find the cheapest rates by contacting and getting quotes from multiple companies offering tow truck insurance in your area. Brokers may charge a fee, or may make a commission if you sign up for an insurer.
We help you get an online quote
The small fee for a broker is often offset by the amount of savings from switching providers or by finding the cheapest rate possible within your coverage limit requirements.
All businesses have risks that need to be properly managed for a business to operate safely. Insurance provides the coverage you need to manage your risks when towing vehicles. If you're involved in an accident, lawsuit or a customer's vehicle is damaged, insurance will keep your out-of-pocket expenses low and shouldn't impact your business' cash flow too much.
Speak with an insurance broker, or reach out to your business' insurer, to find out what the best insurance companies in your area are and to find the best rates.
If you can obtain insurance for multiple aspects of your business from a single insurance company, it's often a great option that can save you money on premiums.