Mississippi Commercial Truck Insurance Requirements & Costs
Commercial truck insurance coverage in Mississippi is essential for businesses operating trucks within the state. It provides coverage to safeguard against potential liabilities and financial losses stemming from trucking accidents, cargo damage, theft, and more.
In Mississippi, commercial truck insurance requirements differ based on the type of trucking business and the type of cargo being transported.
Minimum liability coverage ranges from $750,000 to $1,000,000, with higher limits often mandatory for businesses that transport hazardous materials or high-value cargo. These liability limits protect trucking businesses from financial damage in the event of an accident, as well as meeting the requirements set forth by the state and federal governments.
Trucks engaged in for-hire livery services, such as taxis, limousines, and non-emergency medical transportation vehicles, require commercial auto insurance, while some ridesharing vehicles might need to opt for commercial coverage as well. Heavy trucks, like semi-trucks and tractor-trailers, have specific coverage requirements that must be met to operate legally in the state.
To ensure you obtain the best coverage for your business, it's critical to shop around and compare quotes from various insurance providers.
One way to secure the best rate for your Mississippi trucking insurance is to get quotes from at least three different providers and compare their rates, coverage, and additional benefits. Numerous insurance companies offer specialized coverage options and benefits catered to trucking businesses in Mississippi.
Remember to stay compliant with both state and federal regulations by filing necessary forms like BMC-91X and MCS-90. Working closely with a trusted insurance agent familiar with Mississippi commercial truck insurance requirements can help streamline this process and keep your business operating legally.
In summary, understanding and adhering to Mississippi commercial truck insurance requirements is crucial for trucking businesses operating in the state. By meeting the minimum liability coverage, obtaining the appropriate insurance for your specific trucking business, and ensuring you are compliant with state and federal regulations, you can protect your business from potential financial losses and liabilities.
A Closer Look at Required Coverage Types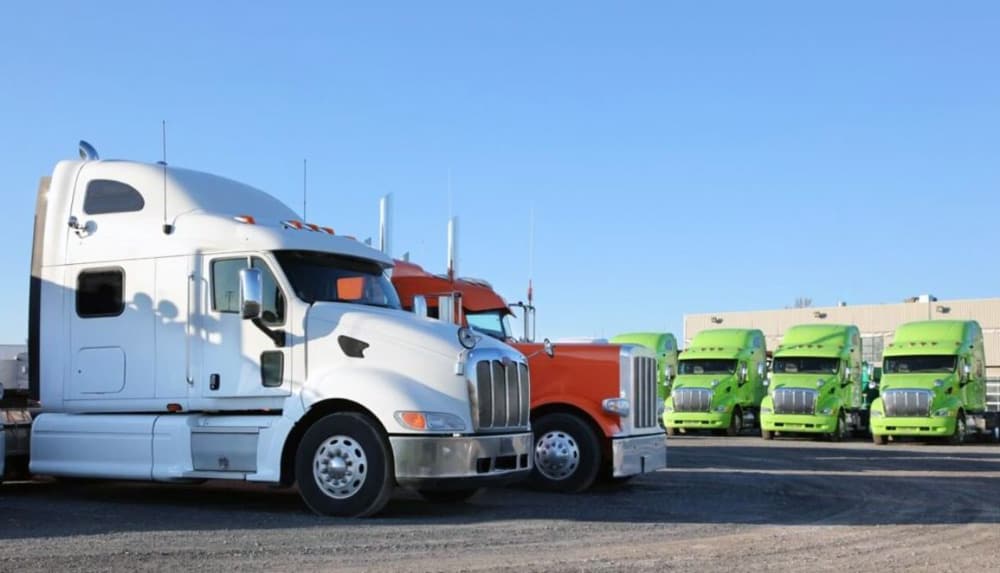 When it comes to Mississippi commercial truck insurance, it is essential to understand the different coverage types available. This section will discuss Property and Physical Damage Coverage, General Liability Insurance, and Medical Payments Coverage.
Property and Physical Damage Coverage
Property and Physical Damage Coverage typically protect the truck owner's assets, such as the vehicle itself and any attached equipment. This coverage includes:
Collision coverage: Covers damages to the policyholder's truck resulting from a collision with another vehicle or object.
Comprehensive coverage: Covers damages to the truck from events other than collision, such as theft, vandalism, or natural disasters.
Fire and Theft with Combined Additional Coverage: A more limited form of comprehensive coverage, specifically focusing on fire and theft-related incidents.
These coverage types help ensure that the policyholder's investment in their truck remains protected in the event of an accident or other damages.
General Liability Insurance
General Liability Insurance is an essential aspect of commercial truck insurance, as it protects the policyholder's business from potential liability claims. This coverage typically includes:
Bodily injury liability: Covers expenses related to injuries sustained by third parties in an accident that the policyholder is found legally liable.
Property damage liability: Covers damages to other people's property (such as vehicles, buildings, and more) resulting from an accident where the policyholder is found at fault.
Personal injury liability: Covers medical expenses, loss of income, and other costs resulting from personal injuries that the policyholder may be found responsible for.
General Liability Insurance is critical to protect the trucking business from potential financial losses due to liability claims.
Medical Payments Coverage
Medical Payments Coverage, also known as MedPay, covers medical expenses for the policyholder and their passengers in the event of an accident, regardless of who is at fault. This coverage is crucial for truck drivers, as accidents may result in medical payments that would be too costly for individuals or small businesses to handle on their own. MedPay typically covers:
Emergency medical services and transportation
Hospital stays and surgical procedures
Doctor visits and follow-up care
Physical therapy and rehabilitation services
Dental services for accident-related injuries
It is important to note that MedPay is not a substitute for liability insurance but rather an essential addition to ensure all parties involved in an accident have access to necessary medical treatment.
Mississippi Specific Considerations
Mississippi trucking insurance varies based on geographical location, types of goods being transported, and federal requirements. The coastal area plays a significant part in the additional coverage requirements. We will briefly cover considerations for truck insurance in a few major cities, including Jackson, Hattiesburg, Biloxi, Gulfport, and Southaven.
Jackson is the capital of Mississippi and has a significant demand for commercial trucking services. With its bustling economy, truckers in Jackson may want to ensure they have adequate commercial auto insurance coverage for their specific needs. The premium cost for commercial truck insurance in Jackson can range from $12,940 to $18,790, depending on the type of trucking operation and coverage requirements.
In Hattiesburg, truckers play a vital role in the local economy, transporting goods to and from the surrounding areas. It is essential to have adequate commercial truck insurance that meets the state requirements and any additional needs. For example, oil transport coverage would require a minimum of $1,000,000 liability, whereas general freight transportation would require $750,000 liability.
Biloxi is a coastal city in Mississippi, which means that commercial trucking insurance requirements might be different from inland cities due to the higher risks associated with transporting goods along the Gulf of Mexico. Also, the insurance requirements might fluctuate depending on seasonal fluctuations in transport demand.
Gulfport is another coastal city in Mississippi, and it is vital for truckers operating in this area to consider additional coverages such as natural disaster insurance. Due to the region's susceptibility to hurricanes and flooding, having robust commercial truck insurance coverage is crucial.
Southaven is a city located in the northern part of the state, with commercial trucking playing an essential role in the area's economy. Truckers operating in Southaven should ensure they have the proper insurance coverages to comply with both Mississippi state and federal insurance guidelines. Federal insurance coverage is essential for those who cross state lines.
Truck insurance requirements may also differ depending on the type of materials being transported.
Hazardous materials transport, for example, typically requires a $5,000,000 liability minimum. Additionally, truckers in Mississippi should factor in the potential growth of their industry in the future, as trucking in the state is expected to grow by about 5% over the next three years.
Remember that commercial vehicle insurance in Mississippi is an essential aspect of operating a successful trucking business, with specific requirements varying across cities and according to the type of goods transported. By considering the landscape of each area and understanding the requirements set by both state and federal laws, truckers can be well-prepared to operate safely and efficiently.
Crossing State Lines
When operating a commercial truck in Mississippi, it is important to consider the insurance requirements should you cross state lines into neighboring states such as Alabama, Arkansas, Louisiana, and Tennessee. Ensuring that your insurance policy is compliant with federal regulations and each state's specific requirements can keep you protected from unforeseen liabilities and potential fines.
For commercial truck drivers who cross state lines, federal coverage is necessary. Typical liability minimums range between $750,000 and $1,000,000, depending on the type of goods being transported. In addition to these federal requirements, carriers must also abide by each state's distinct regulations.
Compliance with the FMCSA Insurance Requirements also plays a crucial role when crossing state lines.
This type of insurance safeguards against property damage, environmental restoration, and bodily injury. Minimum coverage for freight transportation varies from $750,000 to $5,000,000, while passenger transportation requires a minimum coverage of $5,000,000. For smaller vehicles with a capacity of 15 passengers or fewer, the minimum coverage is set at $1,500,000.
It is essential to familiarize yourself with the specific insurance rules and regulations in each neighboring state your trucking operation will be crossing into.
For example, Alabama, Arkansas, Louisiana, and Tennessee may have different requirements when it comes to minimum liability insurance limits, filing procedures, or other necessary paperwork. To avoid complications, consult with a qualified insurance agent well-versed in multi-state truck insurance policies.
By ensuring your commercial truck insurance policy is compliant with federal standards and the regulations of each state you plan to operate in, you can minimize the risk of encountering unexpected issues while crossing state lines. This will not only protect your trucking business but also promote a sense of professionalism and responsibility within the industry.
Exploring Truck Types and Coverage
Coverage for Different Truck Types
Commercial truck insurance policies can differ greatly depending on the specific type of truck being insured. The various requirements and coverage options are often tailored to the unique needs of the vehicle type. For instance, a long-haul truck driver transporting goods across the state may need a different policy than a local delivery truck driver. It is essential for truck owners to select the appropriate coverage that both meets their individual needs and complies with Mississippi Commercial Truck Insurance regulations.
Some common types of trucks that require commercial insurance include:
Box trucks
Semi-trucks
Flatbed trucks
Tank trucks
Tow trucks
Dump trucks
Each of these truck types has unique risks and needs, and therefore will require specific coverage options.
Trailer and Hauling Specifics
Commercial truck insurance often extends beyond the truck itself, covering various aspects of the trailer and cargo being hauled. Many policies include cargo coverage, which protects the load in the event of theft, damage, or loss during transportation. Additionally, some policies may cover trailers that are specifically designed for carrying certain types of goods, such as refrigerated trailers or hazardous material trailers. When selecting a commercial truck insurance policy, it is important to consider not only the type of truck being insured, but also the specifics of the trailer and cargo being hauled.
Consider the following factors when selecting coverage for trailers and cargo:
Weight and size of the trailer
Type of cargo being hauled (e.g., hazardous materials, heavy equipment)
Distance and routes traveled by the truck and trailer
Potential environmental factors such as weather conditions
Farm Truck Specifics
Farm trucks, often used for agricultural purposes, have unique insurance needs compared to other commercial trucks. These vehicles may be utilized for transporting livestock, produce, or farm equipment, and may not be regularly operated on public roads. Given these specific uses, farm truck insurance policies in Mississippi may differ from traditional commercial truck policies. Coverage options for farm trucks should be carefully chosen to meet the specific needs of the agricultural industry, while still complying with relevant regulations.
Some aspects to consider when choosing farm truck insurance include:
Type and size of the farm truck
Specific use of the vehicle (e.g., livestock transportation, crop hauling)
Distance traveled by the truck on a regular basis
Whether the truck operates on public roads or private property
Understanding the various coverage options and requirements for different truck types, trailers, and hauling specifics is critical for truck owners in Mississippi. The right commercial truck insurance not only meets regulatory requirements, but also effectively protects the vehicle and its cargo during operation.
Frequently Asked Questions
What factors affect truck insurance premiums in Mississippi?
Several factors can impact the cost of commercial truck insurance premiums in Mississippi. These may include the type and size of the truck, the truck's age and condition, the driver's driving history and experience, the cargo being transported, and the location of the business. It is essential to ensure that you have accurate and up-to-date information when obtaining quotes for your commercial truck insurance, as this information will help insurers determine your risk level and calculate your premium.
How can I get discounts on commercial truck insurance?
There are multiple ways to lower your commercial truck insurance premium. Some options include completing a safety training course, improving your credit score, and obeying traffic laws to avoid violations and accidents. Additionally, installing safety devices like a dash cam can demonstrate responsible driving and help reduce your insurance costs. It is also essential to compare truck insurance quotes from multiple providers to find the best rate for your specific circumstances.
What coverage is required for commercial trucks in Mississippi?
Mississippi requires commercial trucks to carry a minimum amount of liability coverage, which includes bodily injury and property damage protection. The minimum coverage will vary depending on the size, type, and purpose of your commercial vehicle. It is essential to consult with an insurance agent or review state regulations to ensure that you have the required coverage for your specific truck type.
Are there Mississippi-specific insurance requirements for commercial vehicles?
Yes, Mississippi does have specific insurance requirements for commercial vehicles, including commercial trucks. Additionally, the state may require special filings for some truck types, such as those used for the transportation of passengers, hazardous materials, or other specialized cargo. It is crucial to check with the Mississippi Department of Transportation and your insurance provider to understand the full scope of requirements specific to your trucking business.
Where can I find Mississippi-based insurance companies for commercial trucks?
Numerous insurance companies serve the Mississippi commercial truck market. Some of the top providers include Progressive, The Hartford, Travelers, and others. To find a provider that suits your needs, it is recommended to compare quotes from multiple insurance companies and evaluate their offerings based on coverage options, customer service, and pricing.