There are over 65,000 public buses in operation across the United States. Bus insurance helps protect both the operator and passengers in the event that the bus is involved in an accident. Whether you operate a charter, shuttle or school bus, or even a party bus, you must have adequate insurance coverage.
What is Bus Insurance?
Bus insurance is a combination of multiple insurance options that protect your bus and its operations if you're involved in an accident. For example, your insurance may cover:
Damage to the vehicle
Injuries to passengers
Driver medical costs and lost wages
Cost of damage to property
Much more
Who Needs Bus Insurance?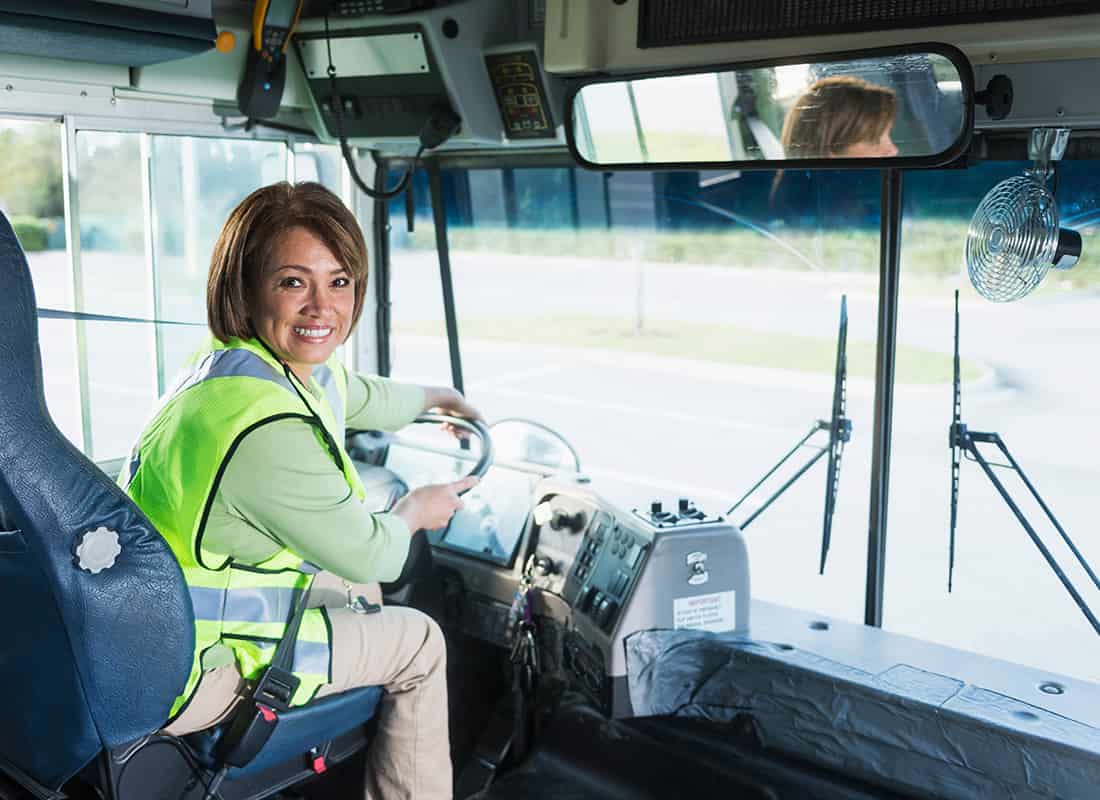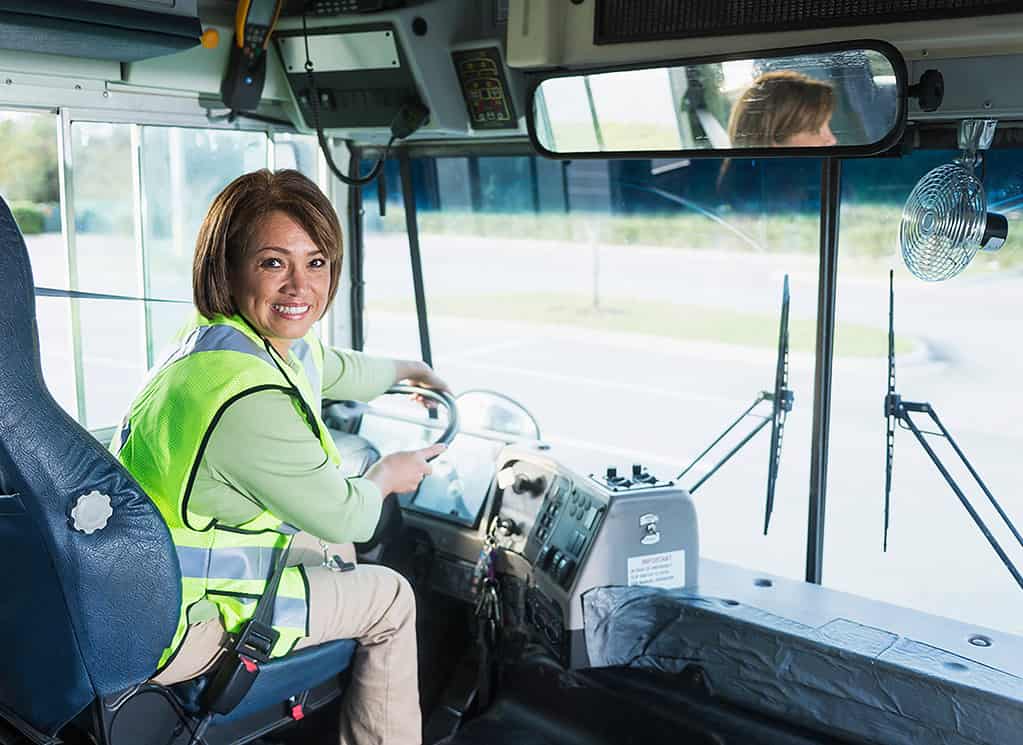 Every bus operator needs some form of bus insurance. The following types of operations will require this type of insurance:
Commercial buses
Charter buses
Motorcoach
Party Buses
Personal buses
Private charter buses
School buses
Shuttle buses
Tour buses
You'll find companies that offer policies that they tailor to motorcoaches or have special school bus insurance. Some insurers also specialize in private charter bus insurance policies, which are specially underwritten to better lower your business' risks.
Working with the right insurer will help you:
Secure the correct type of coverage to meet local and states requirements
Protect your business from potential liabilities
Improves passenger and driver safety
Operators can benefit from insurance protections, which provide many perks, such as:
Legal Compliance
State and federal laws are in place to protect civilians and commercial drivers who may be involved in an accident. The right coverage will protect you from liabilities and allow you to avoid penalties and fines for operating without the right coverage.
Lower Financial Risk
Accidents can cause your business to fall into financial ruin. You'll be able to lower your financial risk by having insurance that will cover the following:
Medical bills for the driver, passengers and others involved in the accident
Bus repair or replacement costs
Liabilities for damages from potential lawsuits stemming from the accident
Legal fees incurred in lawsuits
Much more
A well-rounded insurance policy will allow your bus operation to continue to operate after a serious accident.
Added Protection for the Driver and Passengers
Your employees are your most valuable asset. Workers' compensation will provide your employees with lost wages, medical bill payments and lower your financial risk as a result. You're also ensuring that your passengers are covered by an insurance policy if they sustain any damages as a result of the incident.
The key to lowering your risk as a business owner is to secure the right coverage options and limits.
Bus Coverage Options
Bus insurance is a combination of multiple insurance options that work together to provide coverage if your bus is damaged in an accident or causes damage. Adequate coverage will extend to your business, driver and passengers while reducing your risk of being named in a potential lawsuit because of the accident.
Commercial Auto
The first and most important type of insurance that bus companies need is commercial auto. Commercial auto policies are designed for commercial vehicles, and they include two important coverages:
Bodily Injury and Property Damage
Accidents happen. Even the most experienced drivers can find themselves in an accident. If they are found to be at-fault, commercial auto insurance will cover the cost of any injuries or property damage caused by the incident.
If one of your buses collides with a passenger vehicle and the driver is injured, this insurance will cover the cost of their medical care and the repair of their vehicle.
These policies often have a Combined Single Limit, or CSL, of $5 million in bodily injury and property damage.
Other liability coverages may also be available, including:
Medical payments
Personal injury protection
Uninsured/underinsured motorist coverage
Physical Damage
Physical damage coverage will cover the cost of damage and repairs to your vehicles. This coverage will typically include the following:
Collision: If your bus is involved in an accident with a stationary object or another vehicle, this policy will cover repairs to your insured vehicle or a replacement if necessary.
Specified Perils: This policy will pay for damage caused by things like fire, vandalism, theft and other covered perils.
Insurance companies typically offer multiple deductible options for this insurance, which can be as high as $20,000+ and as low as $1,000. The higher the deductible, the lower the premium in most cases. However, if an accident does occur, you will have to pay that deductible.
General Liability
All businesses should have general liability coverage. General liability insurance will protect critical components of your business, including your:
Facility
Parking area
Vacant land
Storage facilities
If a non-employee is visiting your facility and is injured while on the premises, general liability insurance will cover the cost of their medical care.
A wide range of coverage options and limits are available for general liability, so you can choose the option that's best for your business. For example, if your facility isn't open to the public, you may not need as much coverage as a bus company that regularly receives customers at their office.
Understanding your needs and options is the key to choosing a policy that will meet all of your needs and minimize risk.
If you ever have non-owned vehicles left in your care, you'll need garagekeepers legal liability insurance.
If your bus company also has a repair facility or garage, you'll need garage liability insurance. This policy will cover the cost of injuries to non-employees or damage to property owned by other parties.
If you have employees, you will almost certainly need workers' compensation insurance. Every state with the exception of Texas requires workers' comp coverage. Without this coverage, you're either breaking the law or making yourself vulnerable to lawsuits if your employees are hurt while on the job.
Driving is a high-risk profession.
If an employee is hurt while on the job, workers' compensation insurance will cover:
The cost of medical care
The cost of rehabilitation
Lost wages
Should the worst happen and an employee be killed on the job, workers' comp will also pay out a death benefit.
How Much is Bus Insurance?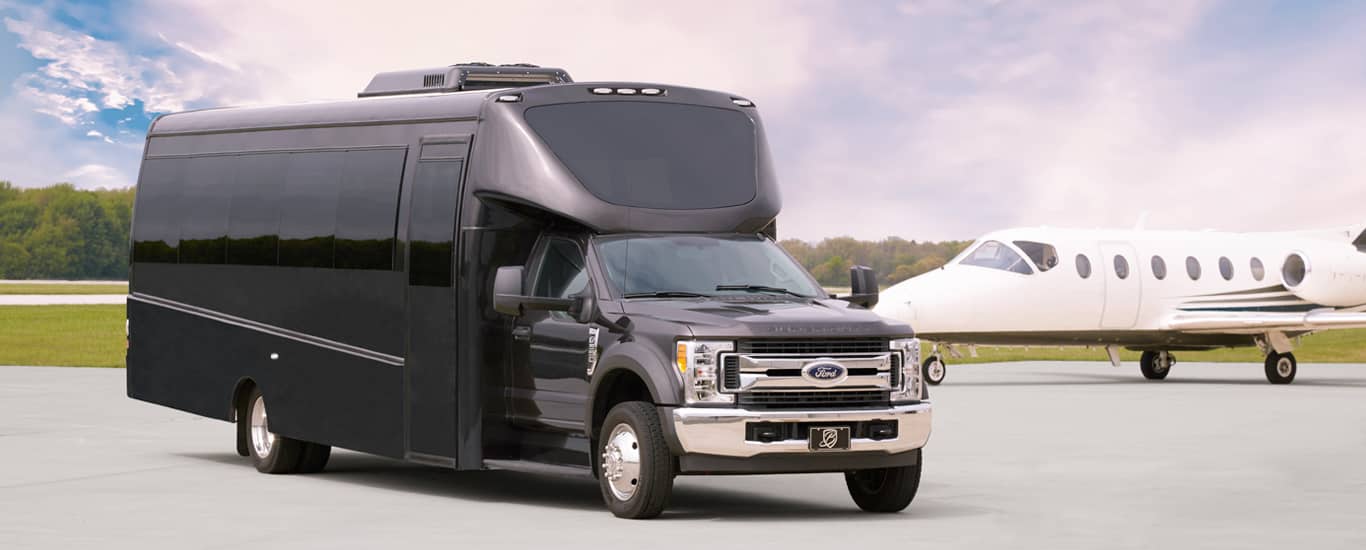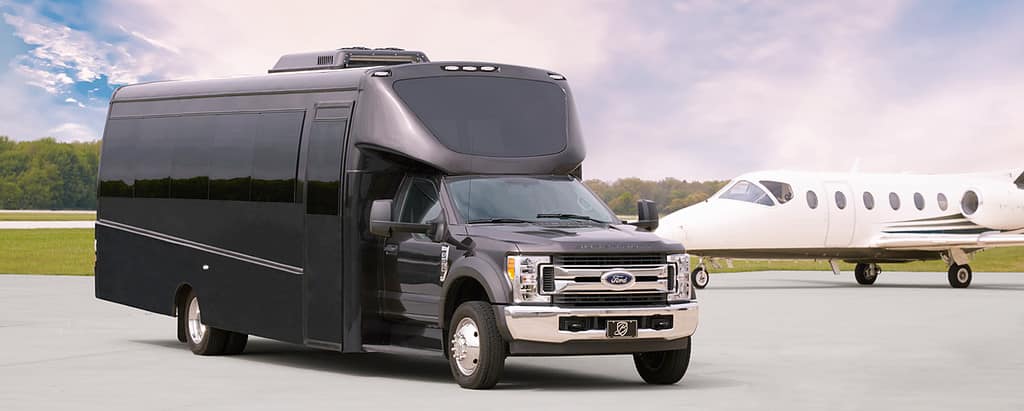 Bus insurance premiums are all over the place. You can pay as little as $4,000 in some states and as much as $35,000 in another in annual premiums. New York City and New Jersey are two states known for their exceptionally high premiums.
A lot of factors go into total premium costs, but you can expect to pay the following:
Primary Liability: Your main coverage will include primarily liability, which can range from $1,000 – $20,000+ per year. The cost will depend on multiple factors listed in the coming sections.
Physical Damage: Any physical damage caused by an accident will fall under the "physical damage" coverage. You'll pay anywhere from $700 – $5,000 per year for this coverage.
Medical Payments: The cost of this premium will range from as little as $500 to as much as $10,000 per year.
Workers' Compensation: Operations that have employees and meet certain criteria will need workers' compensation insurance, depending on the state that you operate in. Workers' comp will cost between $1,000 and $3,000.
Umbrella Insurance: A catch-all form of insurance is umbrella insurance. This insurance costs $500 to $3,000+ and will cover any gaps in your insurance that may make you liable for damages.
If you opt for garagekeepers insurance or another add-on coverage, it will add to the total cost of your insurance premiums.
Based on the figures above, you can expect to pay between $3,700 and $36,500 per year. However, based on the 50-state average, most bus operators are paying a little under $10,000 per year in insurance premiums.
Learning how rates are calculated will provide you with a better understanding of premium costs and why they can vary so greatly.
How Bus Insurance Rates are Determined
Bus insurance rates are calculated using a multi-factor approach. The insurance company will adjust your rate based on:
Bus size and value. If you have a small bus that is capable of transporting less than 16 people, it is often less expensive to insure than a large bus.
Location is another big factor in insurance premium costs. Densely populated states, such as New Jersey, are known for higher traffic and accidents. Operating in urban areas will cost more than focusing solely on rural transport.
Driving history and the number of accidents that you've had will be considered. Recent accidents or violations may put you into a high-risk category of drivers, meaning that your premiums will rise.
Age is factored into the equation for anyone under 25 who does not have a lot of experience.
The type of business that you operate will also be a risk factor and considered in your overall coverage costs.
Compared to other types of commercial vehicles, insurance for bus companies is quite high. And it's easy to see why. Buses commonly transport a dozen or more people. Accidents can often be catastrophic and deadly.
Because buses are such large vehicles, they can do some serious damage to property and other vehicles.
You can't put a value on human life. Property damage costs from these types of accidents can be also astronomical. The cost of medical care for injured victims can be equally high.
Fortunately, buses generally get into fewer accidents than the average vehicle on the road. But the high costs associated with these incident, even if they are less common, leads to higher premiums for all insurance policyholders.
The good news is that you don't necessarily have to pay the highest price for your coverage. And high premiums don't always equate to better insurance.
There are ways to get cheaper insurance for your bus or fleet of buses.
5 Ways You Can Get Cheaper Bus Insurance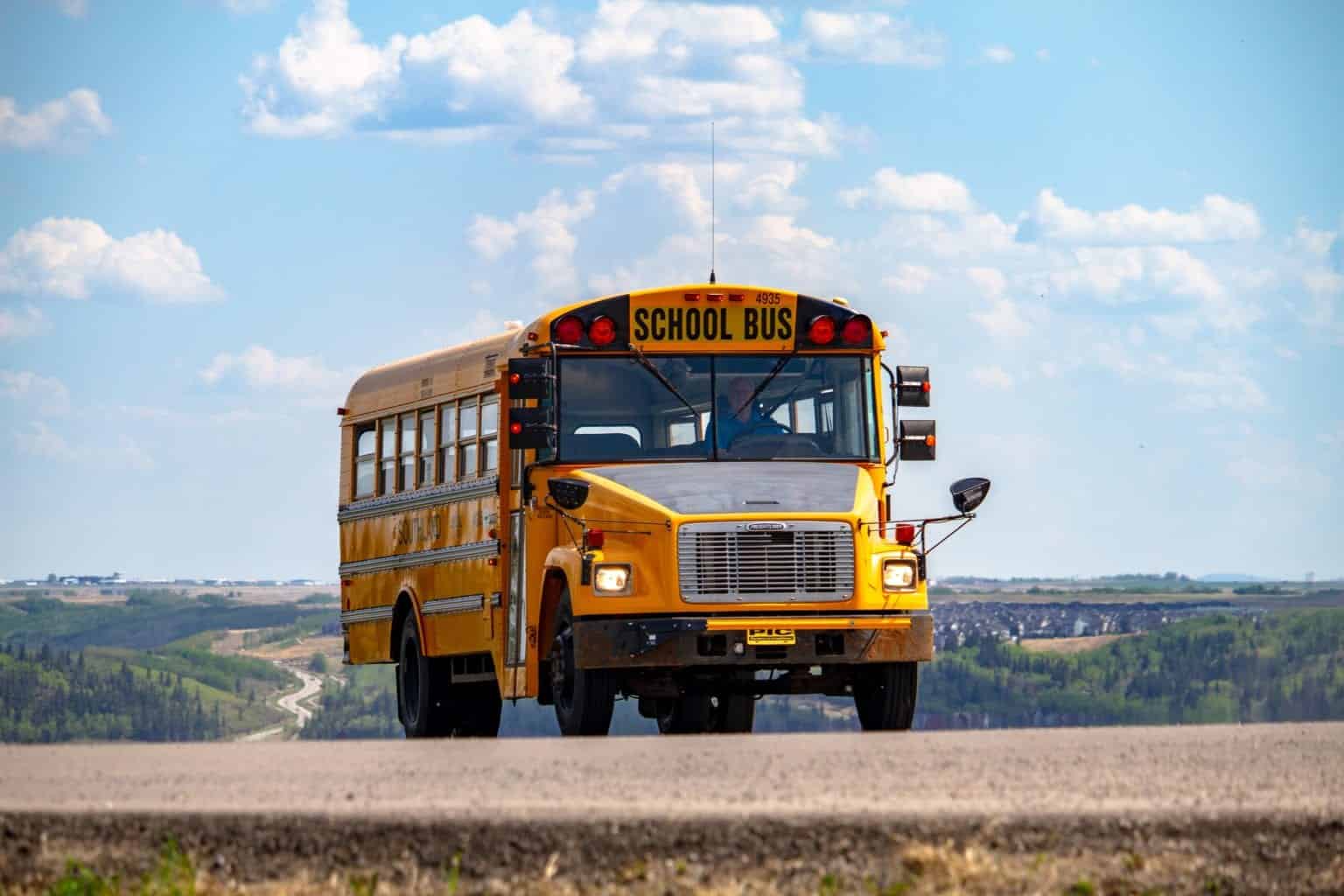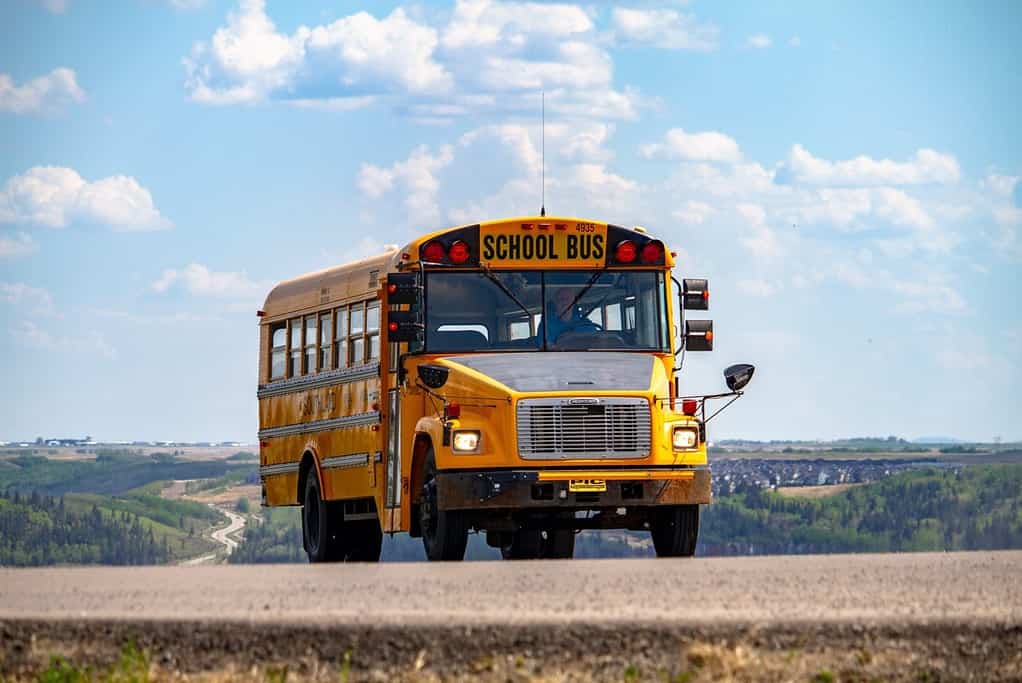 Insurance is mandatory for commercial buses, but that doesn't mean that you can't get the coverage you need at a better price.
Here's how you can save on your shuttle bus insurance cost.
1 – Compare Commercial Bus Insurance Quotes
The best way to ensure you get the best price for your insurance is to shop around. Gather and compare quotes from reputable insurance companies and choose the one that offers the best price for the coverage you need.
Make sure that you understand exactly what each policy offers. Saving money is great, but you don't want to compromise on the quality of your coverage.
2 – Maintain Good Credit
Insurers will often offer lower premiums to policyholders with great credit scores. Why? Because a good credit score indicates that you'll pay on time. The risk of late or missing payments is lower, so premiums are also lower in most cases.
3 – Bundle Policies
Another great way to save on your insurance costs is to bundle policies. If you own a fleet of buses or vehicles, cover them all under one policy. If you need other types of insurance, consider using the same insurance company.
Insurers will often offer bundle discounts if you choose to purchase multiple policies with them. If you find an insurance company with a good reputation, great coverage options and a fair price, consider bundling with them and inquiring about a discount.
4 – Hire the Right Drivers
Experienced drivers with clean records will be less likely to get into accidents or drive irresponsibly. Just like with your personal auto insurance, the fewer accidents or incidents you have, the lower your rate.
5 – Pay Quarterly or Every 6 Months
Insurance companies offer many options for making payments. For example, you may be able to pay every quarter or twice a year. The catch is that you're making a bigger payment upfront. In exchange, your premiums will be lower.
Rather than paying month-to-month, consider making a larger quarterly payment to save on your premium. Some insurance companies offer discounts of 15-20%.
Whether you run a fleet of buses or work as an independent operator, insurance is a must-have. Now that you have a better understanding of the coverages you need, the costs and how to save, you can start gathering and comparing quotes for your new policy.