Commercial Cargo Van Insurance
If you have a cargo van or fleet of vans used for commercial purposes, you will need commercial insurance. Whether you use your van to deliver goods or provide services (plumbers, electricians, etc.), commercial insurance is both a legal requirement and a smart investment.
If you operate a commercial van or fleet of vans, it's important to understand the insurance requirements for your vehicles as well as your coverage options.
Cargo Van Insurance Requirements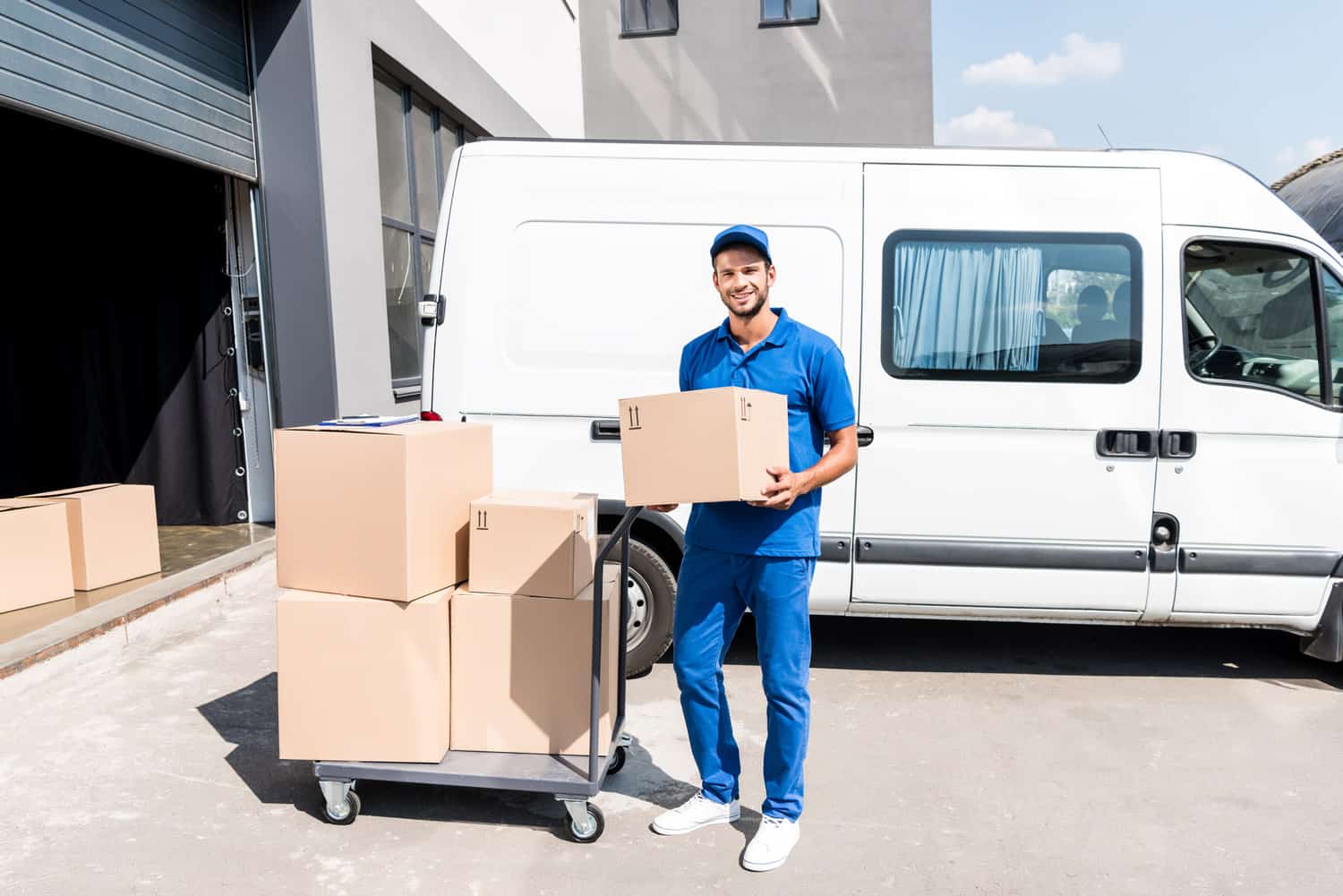 All commercial vehicles are required to have commercial auto insurance for their vehicles. Limits and coverage may depend on several factors, including contract requirements for transported goods.
Coverage requirements can vary, but some common standards include:
$100,000 for cargo coverage. This limit may vary, depending on the type of cargo you're hauling. Hazmat cargo insurance, for example, will have a much higher limit.
$300,000 for non-hazardous freight.
$750,000 for primary liability, but brokers will typically require $1 million in liability.
Brokers may have additional insurance requirements, but these are some of the most basic and important coverages.
Commercial Van Insurance Coverage
While every insurance company has its own coverage options, most insurers will offer the following van insurance coverage:
Bodily Injury Liability
If you or one of your employees are at fault for an accident, bodily injury coverage will cover medical expenses for any injuries that may have occurred during the incident.
Property Damage
If your commercial van damages someone else's property, this insurance will cover the cost of repair and replacement up to the policy's limit.
Medical Payments
Medical payments coverage will cover any injuries to drivers or passengers in your van. This coverage is sometimes referred to as Personal injury Protection (PIP).
Uninsured or Underinsured Motorist
If your commercial van is in an accident with an uninsured or underinsured motorist, this coverage will cover the expense of repairs or damage that the other party's insurance would normally cover.
Physical Damage
If your van is damaged in an accident, this insurance will cover the cost of repairs regardless of who is at-fault. Physical damage coverage is commonly referred to as "collision."
Comprehensive Protection
Comprehensive insurance covers damage caused by natural disasters, theft, vandalism, fire, etc. With natural disasters becoming increasingly common, comprehensive protection is an essential coverage that commercial cargo vans should have.
Additional Coverage Options
The above-listed coverages are typically found in standard commercial van insurance policies, but most insurers also offer additional coverage options that can provide extra protection. Some coverages to consider include:
Workers' Compensation: If you have a fleet of vans and employees, you will likely need workers' compensation insurance. Texas is the only state that doesn't require this coverage, but it is still in your best interest to obtain it if you have employees.
Commercial Property Insurance: If you have a physical location for your business, commercial property insurance will provide coverage for your assets, equipment and any vehicles on your property.
Inland Marine Insurance: If your van has equipment, tools or other assets not affixed to the vehicle (aside from cargo), Inland Marine coverage will protect these items.
What Types of Commercial Vans Can Be Covered by Commercial Insurance Policy?
Commercial auto policies can cover a variety of vans carrying cargo or passengers, including:
Refrigerated vans that haul perishable goods.
Cargo vans that transport and deliver goods, such as Dodge Sprinters, Ram Cargo Vans, and Ford E-Series vehicles.
Mini vans that may be used to transport people and goods.
Box vans for transporting heavier items.
Step vans for delivering goods to homes and businesses (i.e., courier companies).
Wheelchair/handicap accessible van for transporting passengers.
Shuttles used by hotels and airports to transport luggage and passengers.
Passenger vans that transport up to 15 passengers.
These are some of the most common types of vans that may be covered by commercial insurance.
How Much Does Commercial Cargo Van Insurance Cost?
The cost of commercial insurance will vary from one insurance company to the next. However, an average basic policy can cost $3,000-$6,000+.
The cost of your premiums will depend on your coverage options, driving history, location and other factors.
How to Save on Your Cargo Van Insurance
Commercial auto insurance is required, but there are steps you can take to help lower the cost of premiums, such as:
Hiring Safe Drivers
One of the best things you can do to save on your commercial insurance premiums is to make sure that you're hiring safe drivers. Employees with poor driving records are viewed as higher risk and will ultimately increase your insurance rates.
Ensure that you are checking driver records before hiring. Drivers with a clean driving record and a history of safe driving will reduce the overall risk of accidents and incidents that can increase the insurance premiums.
Creating a Culture of Safety
Along with hiring drivers with a clean driving record, it's important to make safety an integral part of your company culture. Implement safety training and reward drivers for their safe driving habits.
Bundle Insurance with Other Policies
Bundling insurance policies can help save on insurance costs. If you already have insurance coverage through an insurer, you may be able to save on your premiums if you bundle your coverage. For example, you may have business insurance coverage as well as your commercial auto policies.
Pay for the Entire Year
Insurers typically allow policyholders to pay for policies through monthly or quarterly installments. However, they often offer discounts for paying for policies upfront for the entire year. If you have the budget, consider paying for the whole year to save on overall costs.
Commercial cargo vans must be covered by commercial insurance. The coverages listed above are some of the most basic and important commercial van owners should have. Additional coverage may be required, but they are worth every penny to protect against financial losses.