What Is Trailer Interchange Insurance Coverage?
Trailer Interchange Insurance is a physical damage policy that covers trailers that are part of a trailer interchange agreement. If you're using a lot of trailers that are not owned, the policy offers Physical Damage insurance for the trailers you're hauling if they sustain damage from:
Explosion
Fire
Theft
Vandalism
Do I Need Trailer Interchange Insurance?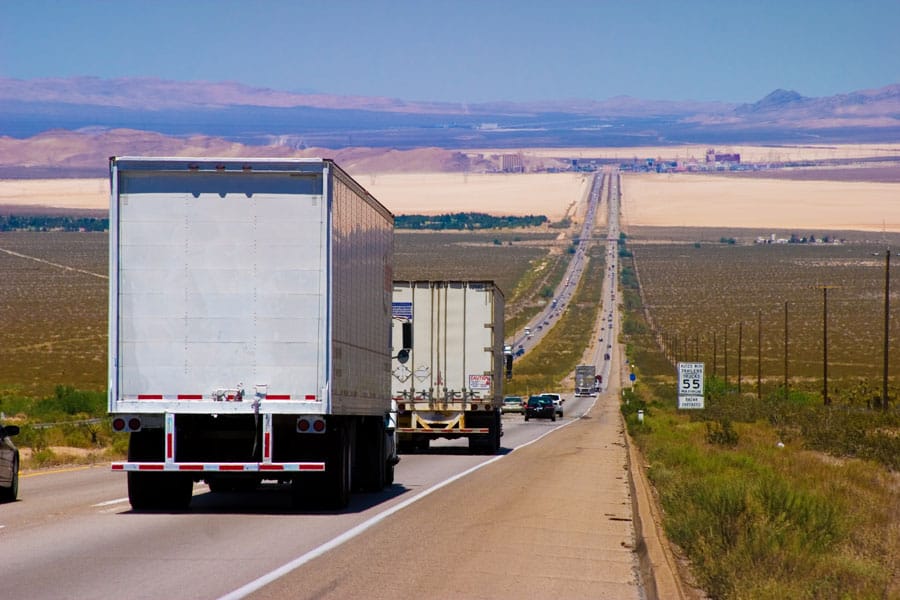 As a trucker, insurance protects the vehicles you own and the cargo you haul. While you might have a Physical Damage policy, this coverage will only cover trailers that you own. If you're using someone else's trailer through a trailer interchange agreement, it is not covered under a Physical Damage policy.
Trailer Interchange Insurance extends to trailers that you're hauling that you don't own.
If you don't have insurance, the trucker is responsible for paying for damages to the trailer while the trailer is in their possession.
What About Coverage by Endorsement?
As a trucker, you may drive for a variety of companies that use a trailer interchange agreement. You may be covered under a business auto policy, or BAP for short. Truckers or a motor carrier may have coverage for trailers.
Since motor carriers haul trailers that other motor carriers own to help with logistics and scheduling, they may offer insurance that extends to drivers.
It's important for all truckers to make sure that they have coverage, especially as an owner operator.
How Much Does Coverage Add to My Overall Insurance Policy?
When you add Trailer Interchange Insurance to your policy, you can expect to pay between $100 and $1,500 a year for the coverage. A lot of factors determine the cost of your policy. You can usually lower costs by increasing your deductible, but you'll also be taking on more liability in the process.
Additional factors that can add to the cost of your policy are:
Driving record
Value of the equipment
Loss history
Location
You'll find that most policy limits are between $20,000 and $30,000. Deductibles are often $1,000. It's important to properly know the cash value of the trailer so that you're not paying for coverage that you don't need.
What Protection Does Trailer Interchange Coverage Offer?
Trailers take a lot of abuse. Whether you're driving on the highway, loading or unloading a trailer, they can be damaged or even stolen. For example, let's assume that when you pull into a truck stop and grab a bite to eat, the trailer is stolen.
If the trailer is your own, your Property Damage or Comprehensive Insurance would cover the stolen property.
When you're hauling a trailer that's under a trailer interchange agreement, these policies would not cover the stolen trailer.
Instead, a Trailer Interchange Insurance policy would kick in and offer you the coverage you need. These policies have two key limits that you're likely accustomed to already:
The limit is how much you'll have in total coverage while the deductible is how much you pay for the incident. You'll need to pay the deductible before the insurance kicks in and pays up to the limit.
For clarity, let's assume your policy has a $500 deductible and $20,000 limit. You'll be required to pay the $500 before any money from the policy is dispersed. In the event that the trailer's value was $25,000, you would be liable for any excess.
It's better to err on the side of caution and take out a higher limit to ensure that you're not left paying a massive difference when filing a claim.
Be Cautious of Exceptions and Restrictions
The trailer that's covered under your policy must be part of the trailer interchange agreement. You must also have liability insurance to obtain Trailer Interchange Insurance. You'll also find that certain states may not have coverage under a policy.
Progressive, for example, doesn't offer this insurance in Virginia.
You'll need to talk to your insurance company and discuss what policy options are available to you.
Tractors and pickup trucks are often (it may differ from one insurer to the next) only covered under a policy. For every tractor or pickup truck, there must be one or more trailers listed for it.
Trailer Interchange coverage protects truckers from unnecessary liabilities when using a non-owned trailer. If your trucking operation doesn't use another entity's trailers, you won't need this insurance.
Otherwise, you'll need to have adequate coverage for any trailer that is attached to your rig when it's not your own.
Non-Owned Trailer vs Trailer Interchange
During your research, you may have come across non-owned trailer insurance. The insurance policies are similar, but there is one main difference: trailer interchange agreement. If you're engaged in an agreement, you'll need Trailer Interchange Insurance.
Non-owned insurance will extend to all trailers when they're attached to your rig.
Once the trailer is no longer attached to your rig, the non-owned policy will not cover the trailer's cost if it's damaged.