Northland Insurance Company
Northland Insurance is one of the largest insurers for public and commercial transportation companies. The company, which has been in business for more than 70 years, has a dedicated team of industry experts offering flexible coverage options to policyholders.
Northland Group Insurance Policies
Northland Group offers coverage for trucking fleets, owner-operators and public autos. Comprehensive coverage is available to meet the needs of the transportation industry.
Fleet Insurance
Fleet owners can protect their business with insurance from Northland Group, which includes:
Physical Damage Insurance
Financed value coverage
Rental reimbursement
Electronic equipment coverage
Coverage for owner/operators leasing with fleets
Deductible reimbursement coverage
Windshield repair
Identity fraud reimbursement
Non-owned trailer when attached
Combined deductible coverage
Tarps, chains and binders
Physical damage coverage for hired cars
Cargo
There are two types of cargo coverage from Northland: Custom Cargo and Premier Cargo. These coverages include:
Catastrophe limit of up to $1 million
Custom trip endorsements
Hired car cargo
Liability
Trailer interchange
Reimbursement for identity fraud expenses
Additional insured
General Liability for Truckers
Includes Product/Completed Operations
Liability coverage for employee benefits
Other Services
Free highway cargo filings done on your behalf if required by law
Subrogation services
Access to the Risk Control Customer Portal
Flexible payments
Assistance with DOT and fleet safety compliance
Northland Owner Operator Insurance
The owner operator coverage from Northland is flexible and comes at a competitive price. Policyholders enjoy convenient billing and value-added services.
Along with general liability for truckers, coverage includes:
Liability
Trailer interchange
Family emergency travel
Non-trucking liability
Additional insured
Reimbursement for identity fraud expenses
Physical Damage Protection
Combined deductible
Electronic equipment, including hired car physical damage
Windshield repair
Identity fraud reimbursement
Tarps, chains and binders
Non-owned trailer when attached
Deluxe coverage form includes:
Downtime loss
Aggregate deductible
Rental reimbursement
Personal effects coverage
Diminishing deductible
Cargo Coverage
Hired car coverage
Broad coverage language
Custom and Premier Cargo coverage options
Catastrophe limit of $1 million
Custom trip endorsements
Other Services
Free highway cargo filings done on your behalf if required by law
Subrogation services
Access to the Risk Control Customer Portal
Flexible payments
Assistance with DOT and fleet safety compliance
Public Auto Coverage
Northland offers coverage for vans, buses, limousines, shuttles and other public autos. Their standard and optional coverages include:
Standard
Collision
Liability coverage
Medical payments
Electronic equipment
Comprehensive (includes roadside coverage, windshield chip repairs with no deductible and windshield replacement at reduced deductible)
Personal injury protection
Uninsured/underinsured motorists
Optional
Hired auto
Extended cargo insurance for parcels being delivered
Non-ownership liability
Financed value coverage
General liability for airport limousines, limousine services, airport buses and luxury sedans
Northland Insurance Claims Process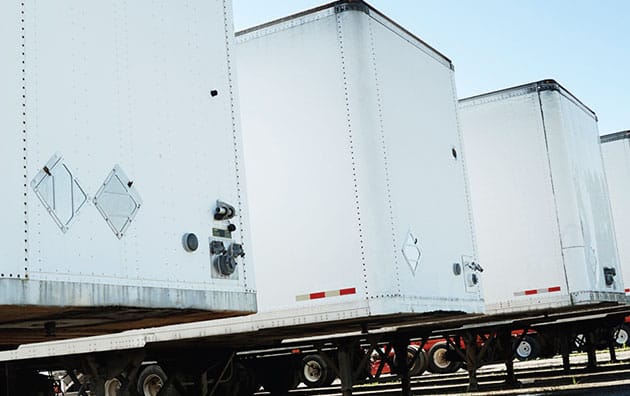 Northland's team of claim professionals help manage the claims process. Their goal is to minimize the costs and help you get back on the road as quickly as possible.
You can report a claim anytime – 24/7.
Rapid response teams are dispatched to catastrophic crash sites to preserve evidence and start building a strategic defense early on.
A claim can be reported online through the Northland Group website. The comprehensive form allows you to provide all of the details associated with your claim, including the description of the loss, the policy number, location and more.
Policyholders who are involved in accidents or victims of theft can call the claim center at any time (24/7).
All claim professionals have hands-on, in-depth and specialized training to assist policyholders as best as possible.
Northland also has a forensic lab that can be used during the claim investigation process.
Special Investigations Group (SIG)
Northland's SIG is a unique service offered by the insurer, and it's available when you need it most.
SIG:
Recovers millions of dollars' worth of cargo each year.
Consults with customers on how to improve their services.
Has a sting trailer used to break up organized cargo-theft rings.
Investigators have backgrounds in law enforcement and have strong relationships with law enforcement agencies.
Has been recognized by law enforcement for its efforts in cargo theft.
Legal Services
Northland has one of the largest legal teams dedicated to the transportation industry in the U.S. Their legal services include:
Access to a legal team of more than 90 in-house litigation attorneys across 35 states.
A rapid response team that's dispatched to catastrophic accident sites early on to gather evidence.
Use of expert witnesses when building defense strategies in accident cases.
Assessment of liability exposure and possible defenses.
Fleet Safety Programs
Northland understands the important role fleet safety programs play in risk management. They provide educational resources to policyholders to help them implement thorough, sound and effective fleet safety programs into their operations.
Northland Coverage Availability
Northland offers insurance coverage to fleet owners and owner operators in all 50 states. Agents in your local area can provide you with a quote.
An agent can also help you find the best coverage for your transportation business's needs.
Northland doesn't have fleet safety programs. This resource was just information about the benefits and how to make one.  [RE1]