Business Insurance for Moving Companies
Like any other small business, moving companies face many risks in their day-to-day operations. Insurance helps protect against these risks by providing coverage for important things, like property damage and physical injury.
If you're thinking about starting a moving company, it's important to know what types of insurance you'll need, how much it will cost and the risks you'll face as a business owner.
How To Start a Moving Company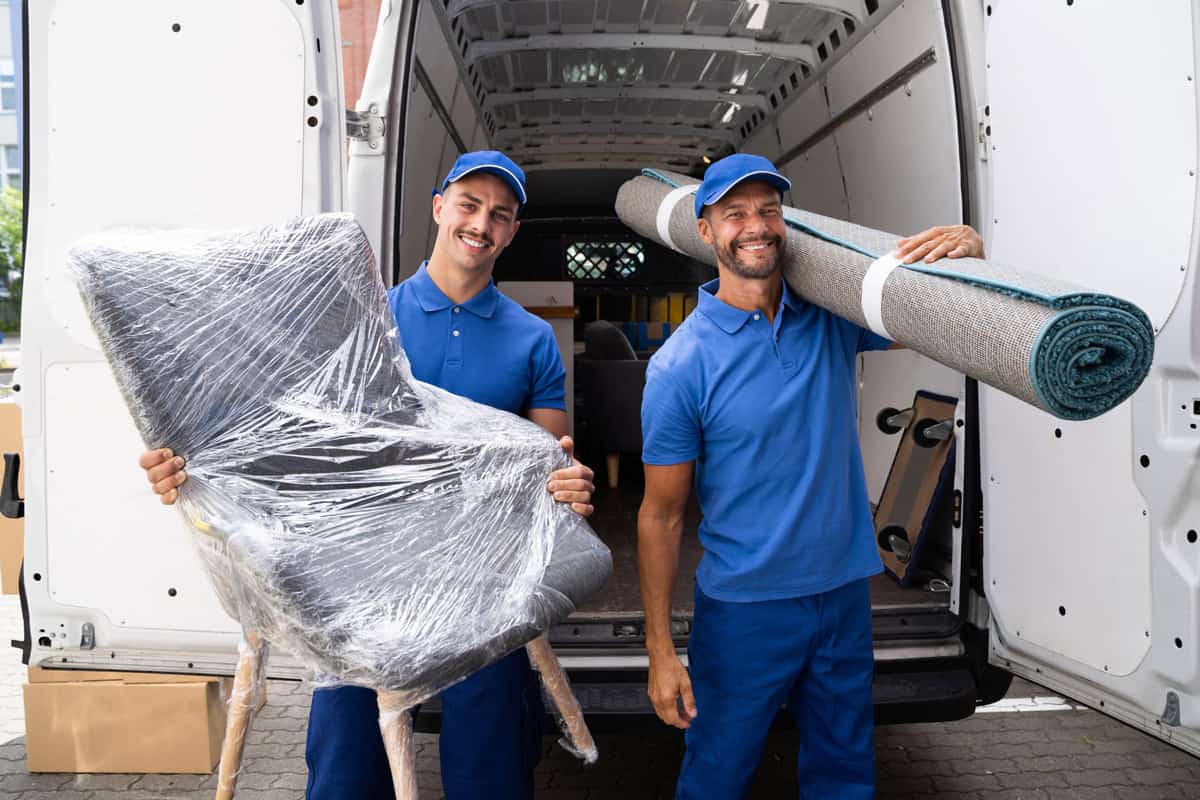 You can start a moving company if you have a truck (or van) and a small crew. In addition, to operate legally, you'll need to:
Set up your company
Obtain a U.S. Department of Transportation number
Buy insurance
Depending on your location, you may also need a license. Of course, this is an oversimplified list of things you'll need to do to start a moving company. It's important to check your local laws and regulations to see what's required in your state.
Consider hiring a lawyer to help you set up your company and get started on the right foot.
One of the most important steps in launching your moving company is buying insurance. Moving is a risky business. You spend your days either lifting heavy things or transporting them from one destination to the next. You'll spend a lot of days on the road, which means there's a much greater risk of accidents and injuries.
Without the right insurance and the right amount of coverage, you could find yourself being held liable for damages and medical bills.
Moving Company Insurance Requirements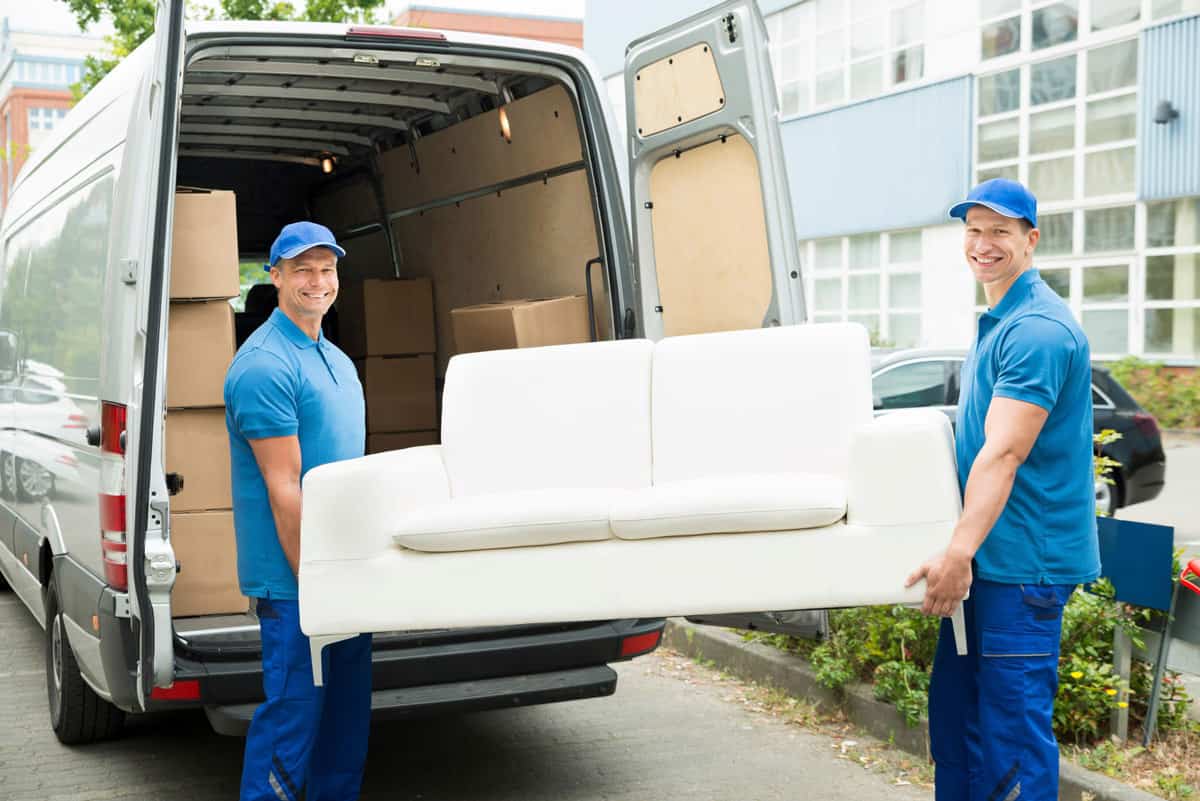 Each state has its own insurance requirements for moving companies, so it's important to check with your local laws first.
The Federal Motor Safety Carrier Administration (FMCSA) regulates interstate moving companies. However, small businesses that only offer local moves must still abide by state laws that regulate movers.
While laws may vary, there are some general coverages offered by most moving insurance companies, which include:
General Liability
Every moving company should have general liability insurance. In fact, your state will likely require it.
General liability protects against:
Property damage
Physical injury
These are damages and/or injuries caused by your or your employees to third parties.
Cargo Insurance
Another important coverage for moving companies is cargo insurance. Cargo insurance covers the freight (items being moved) against fire, collision, theft and other damage.
If a customer's items are damaged during the move, cargo insurance should cover the cost of replacement.
Some insurance companies won't cover the cost of damage caused by extreme situations, such as riots, war and civil commotion.
Many states require moving companies to have cargo insurance. For example, North Carolina law requires movers to have at least $50,000 in cargo insurance coverage. You may also be required to show proof of this coverage in order to operate legally in your state.
Commercial Auto Insurance
Every moving company will also need commercial auto insurance. After all, you're transporting your customer's items from one location to another. A personal auto policy won't cut it.
Commercial auto insurance provides coverage for accident-related:
If you or your employees are in an accident while on the job, commercial auto insurance should cover the cost of damages, repairs and medical bills.
Commercial Property Insurance
If you operate your moving company out of a commercial building, you should have commercial property insurance.
Commercial property insurance will protect your company's building, equipment, and other business assets. It covers damage caused by:
Natural disasters
Vandalism
Fire or smoke
Without this coverage, you'll be responsible for covering the cost of these expenses out of your own pocket.
Workers' Compensation
If you have employees, you will likely need workers' compensation insurance. Texas is the only state in the U.S. that does not require workers' comp.
If an employee is injured on the job (and the risk of this happening is high in the moving industry), workers' compensation will cover the cost of:
Medical care
Lost wages
Rehabilitation
Temporary disability payments
Each state has its own rules on how many employees a business needs to have before workers' compensation is required. However, it's generally in the company's best interest to purchase this coverage.
Umbrella Insurance
Although not required, it's generally a good idea for moving companies to have umbrella insurance.
An umbrella policy will cover the cost of claims that exceed your main policy's limits. For example, if your policy's cargo insurance limit is $50,000 and a claim is $65,000, an umbrella policy will cover the difference.
Examples of Risks Moving Companies Face
As a moving company, you face a lot of liability risks. Insurance helps you offset these risks. A few of the risks that insurance will help cover are:
Accidents: You've loaded your truck with a client's items, and while driving to their home to unload, you get into an accident. If the property in the vehicle is damaged in the accident, you'll be held liable for damages.
Slips and falls: A customer walks into your office to discuss hiring you for their move, and they trip and fall. In this scenario, you would be liable for the person's medical bills and injuries unless you had adequate insurance coverage to cover these costs.
Employees: An employee is picking up a large entertainment center, their hand slips and the unit falls on the person's foot. In this case, if you have workers' compensation insurance, you wouldn't pay out of pocket for medical bills or lost wages.
Of course, these are just a few of the many risks that moving companies face.
How Much Does Movers Business Insurance Cost?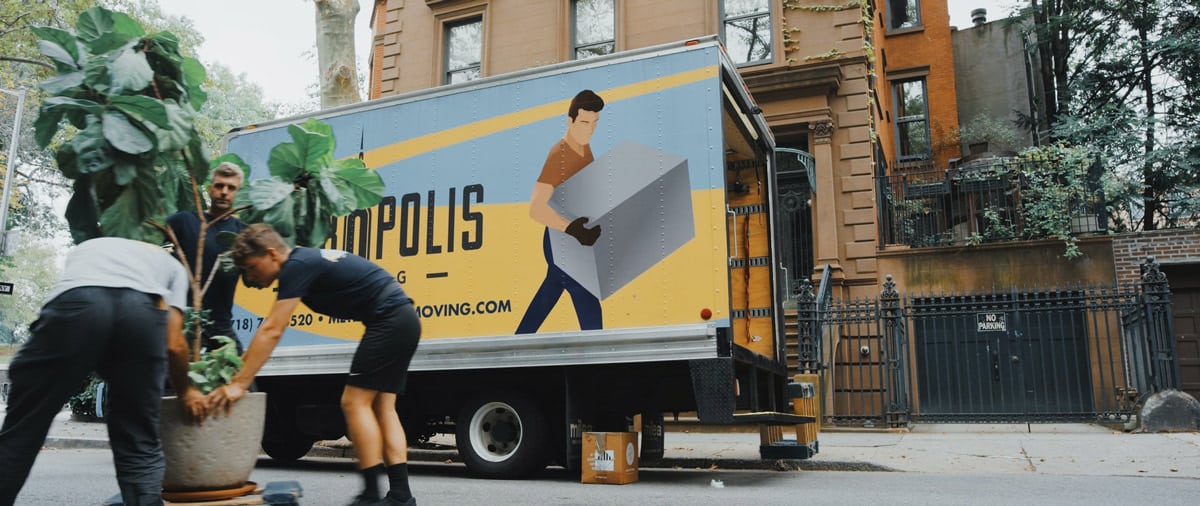 Movers insurance is like any other form of insurance in that multiple factors dictate the cost of a policy. A few of the cost factors are:
Number of employees
Past claims
General liability coverage
Costs can range from $400 to $2,000+ annually. When you contact the insurance company for a quote and to add any additional coverage to your policy, they'll help you better understand what your annual costs will be.
If your business expands and you add more vehicles, these premiums will rise to reflect the overall risks involved.
What Does Movers Insurance Not Cover?
Moving company insurance, or general liability insurance, comes with a lot of extras that you can add to your policy to cover gaps in your current insurance. However, some of the many key items that are not likely covered by your standard insurance policy are:
Business operation disruption. For example, if your truck explodes or a natural disaster destroys your place of business, you likely don't have coverage for business interruption in these scenarios.
Theft or breakdown of any equipment that you need to operate your business successfully.
Injuries that occur to employees while on the job. Workers' compensation would need to be obtained to cover these costs.
You'll want to discuss your needs with an insurance agent to ensure that you have adequate coverage for your business.
3 Key Benefits of Movers Insurance
Commercial insurance coverage for moving companies offers a lot of benefits.
Of course, you'll be covered from liability, especially in the examples above. However, there are many additional benefits offered:
Legal expense coverage. Legal expenses from a lawsuit can be astronomical. For smaller moving companies that are just starting their operations, these expenses can lead to the closure of their business. When you have mover's insurance, you can be confident that the insurance company will cover any damages or fees stemming from the lawsuit.

Increase business. Customers want to have the confidence that when they work with a moving company, the company offers substantial insurance options. Comprehensive coverage provides peace of mind to consumers because they know that if any of their items are broken or damaged during the move, the insurance company will cover it.

Confidence. Finally, you can gain confidence as a business owner that any accidents that can and will happen during the course of business will be covered under your insurance.
Mover's insurance has a lot of benefits. However, if this is your first time buying insurance, it's crucial to consider the following tips.
Tips for Buying Moving Company Insurance
Purchasing mover's insurance is similar to purchasing any form of insurance for your business. A few of the tips that can make the purchase a little easier are:
Compare quotes. You'll want to compare quotes from multiple insurance providers to find which options are most affordable. If you already have other forms of insurance, you can contact your current insurer to see if they offer bundling options.

Work with an agent. If you can't find a company to work with or don't have the time to gather quotes from multiple insurance companies, work with an independent agent. An agent will work on your behalf to gather quotes from leading insurers. Additionally, these professionals already have the experience of knowing which insurance companies are best to work with.

Outline your risks. Every business has risks. Your business risks should be thoroughly outlined so that you know how much coverage and the type of coverage your moving company needs. For example, if you work primarily with wealthy clients, you'll likely need much higher limits on your premiums.
As your business grows, you'll want to keep in close contact with the insurance provider that you have. Your needs will evolve and change over the years, and you'll need to expand your insurance throughout this growth.
Mover's insurance is a must-have if you operate a moving company. Obtaining basic insurance coverage will reduce your business's risk while also improving your opportunity of attracting new customers.
Commercial insurance coverage for moving companies is affordable, offers many policy add-ons and options, and protects your business from liability.